In anticipation of Halloween, my fellow Fictionate bloggers and I are offering up a heap of spooky reads for you to enjoy. You can find several horrifying short stories here that are nice and bite-sized enough that you could devour them all before All Hallows Eve if you wish.
Today I have a treat (and a few tricks) for all you parents out there so your children can get in on the creepy fun. I've rounded up a list of great children's and YA horror novels. I was a big fan of horror books as a child—so much so that I've since written my own dark fantasy/horror novel. So, a lot of these books will probably have a nostalgic quality for you and will be ones both you and your children can enjoy together.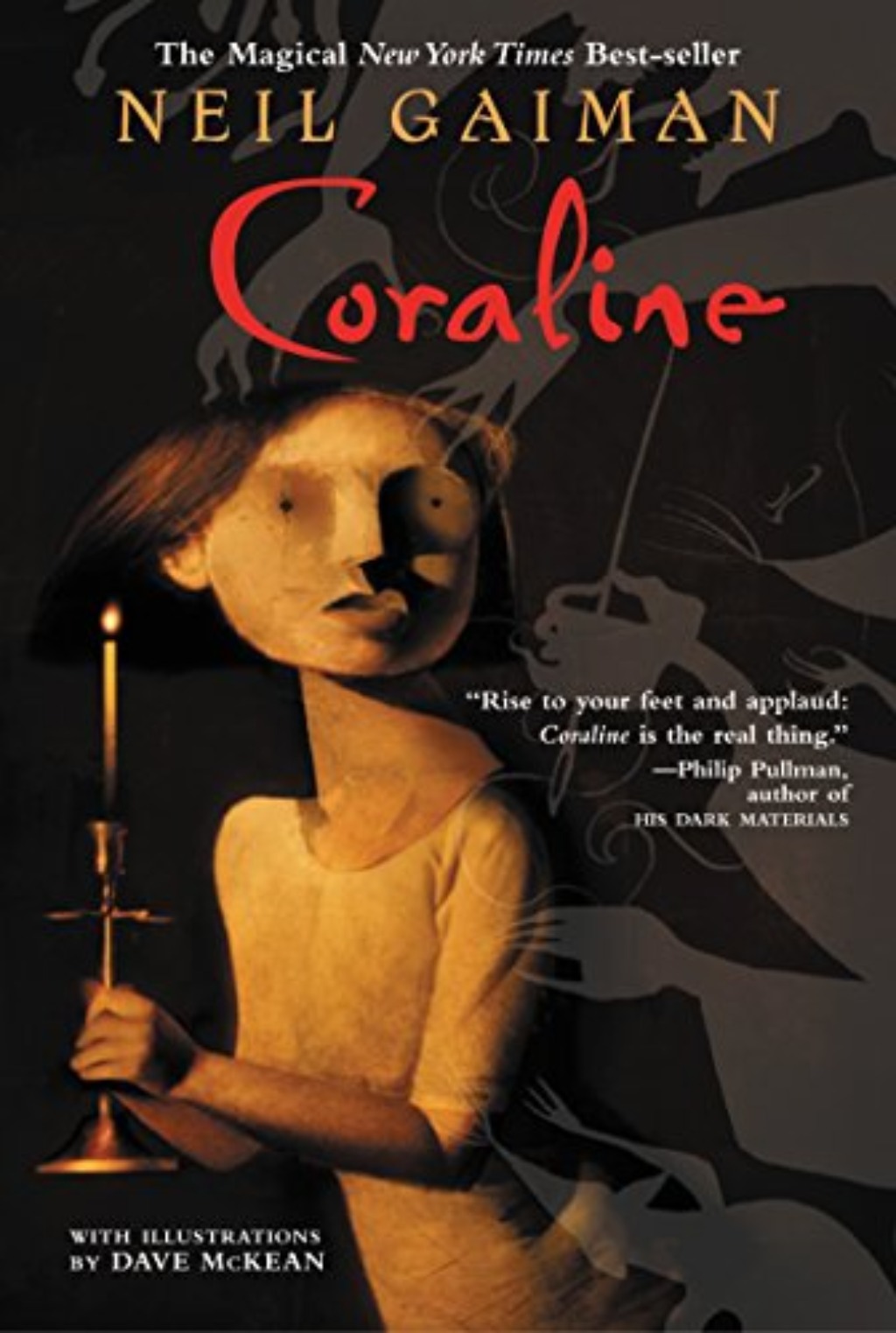 1) Coraline by Neil Gaiman
Coraline has just moved somewhere new where she has no friends, weird neighbors, and parents who don't have time for her. When she finds a door in her house that leads to another that's strangely similar to her own (only better), it seems perfect. But she has another mother and another father in this world, and they want her to stay with them forever. Coraline will have to summon all her courage if she wants to make it back to her old life.
Coraline didn't come out until I was a teenager, and I didn't read it until I was in my twenties. But that certainly didn't stop me from adoring the whimsical, creepy story. This Newbery Medal-winning novel can be enjoyed at any age. And if you don't have time to read it before Halloween, you can also check out the stop-motion animated, Oscar-nominated film, which was directed by Henry Selick (who also directed The Nightmare Before Christmas).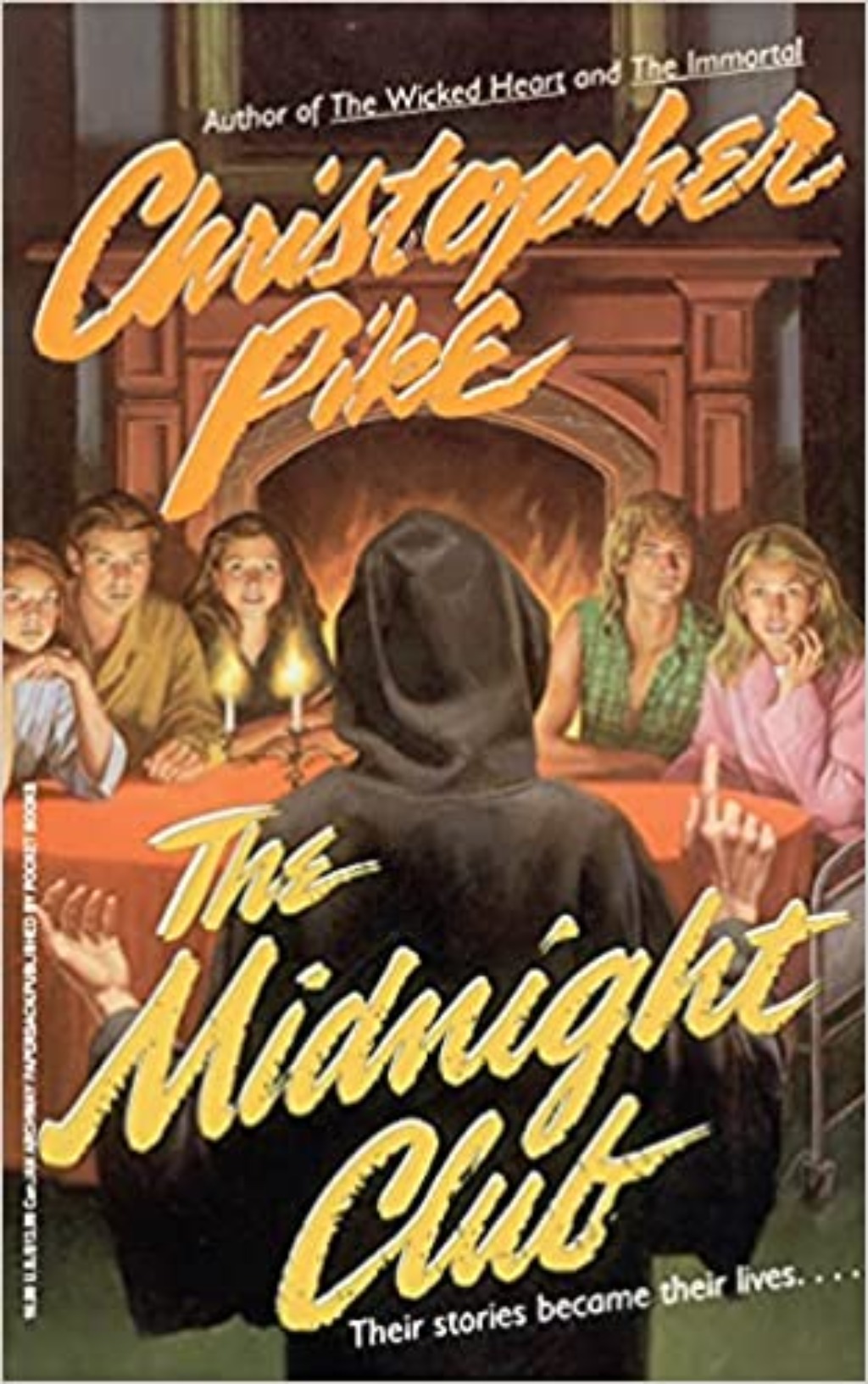 2) The Midnight Club by Christopher Pike
Five teens live at a hospice for young people with terminal illnesses. Each night at midnight, they get together to tell stories. One night, during a particularly frightening story, they all make a pact: The first one of them who dies will try to connect with the others from beyond the grave. Then one of them does die.
Christopher Pike is an extremely prolific author of 90s YA fiction. I still have several well-worn copies of his books, which I always got a craving to read around Halloween. While I adored many of his books, The Midnight Club is probably the one I reread the most. The book is full of emotion, well-drawn characters, and tons of delightfully creepy moments. This is a good one to read in anticipation of the upcoming Netflix series, adapted by the great Mike Flanagan, known for his The Haunting anthology.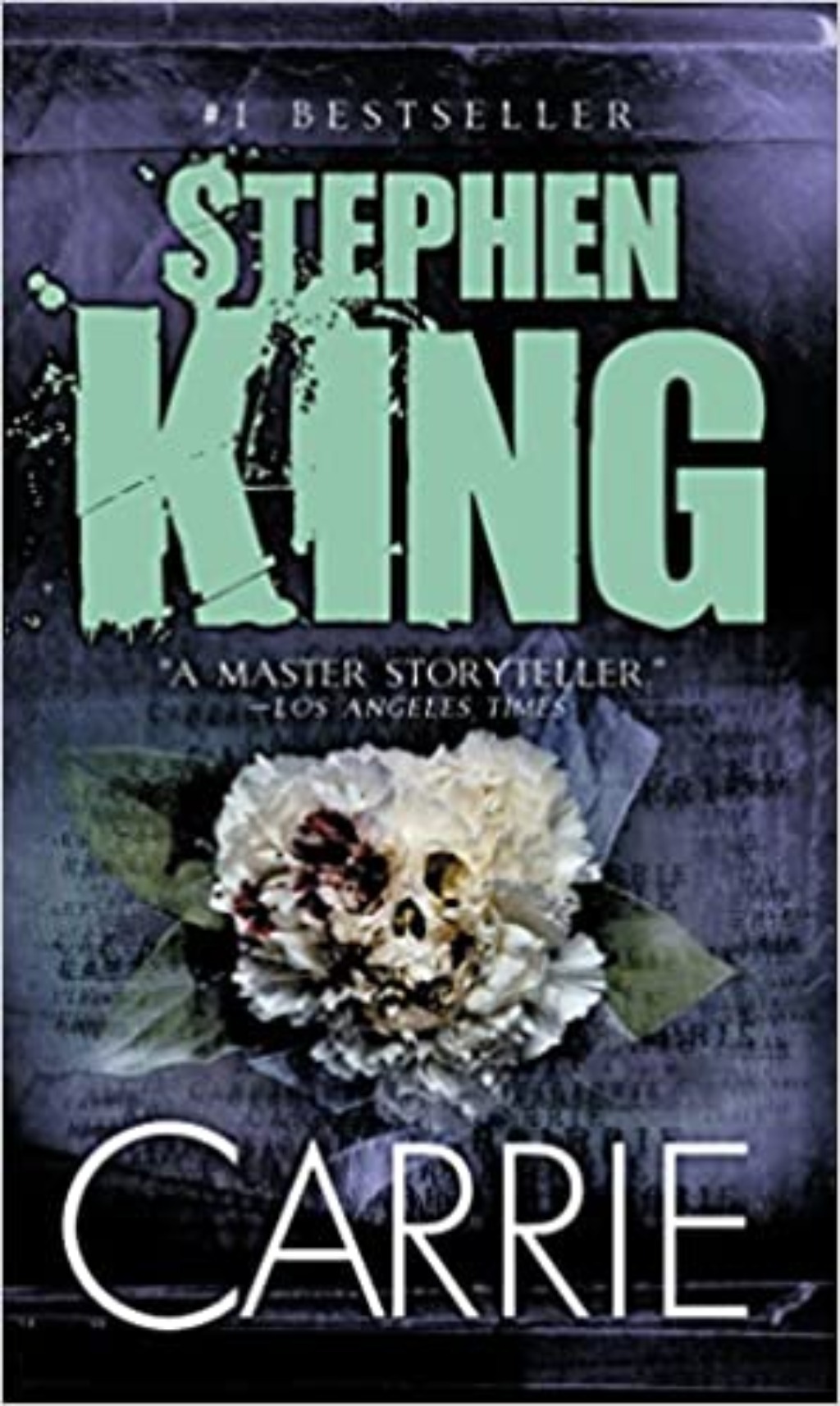 3) Carrie by Stephen King
Ostracized by her classmates, Carrie is no ordinary girl—she has the power of telekinesis. When a popular boy asks her to prom, it seems like a dream come true. But the whole thing turns out to be a cruel joke, and in her rage, Carrie takes her horrifying revenge on the town that loathes and mocks her.
It's hard to believe now that Stephen King's classic debut horror novel got rejected by 30 publishers. It went on to reach huge success and has since become an iconic piece of pop culture. This book was technically released as an adult novel, but that's only because the concept of "young adult" as a genre didn't really exist back then. I first read the book as a teenager myself and deeply related to the book's themes of isolation and feeling like an outcast. The book has been adapted to film several times—I personally recommend the 1974 original with Sissy Spacek for your next horror movie marathon.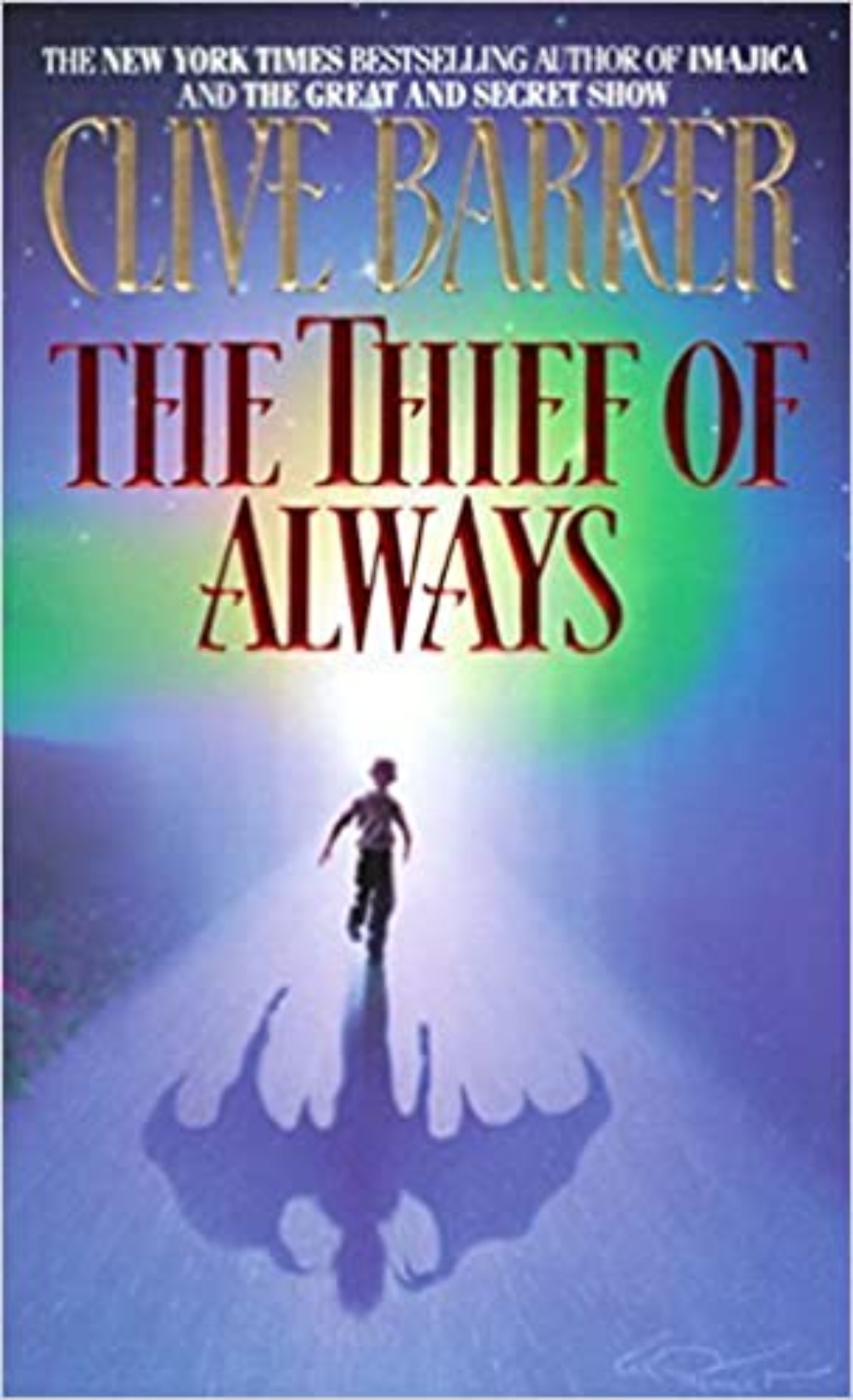 4) The Thief of Always by Clive Barker
Harvey Swick is bored with his humdrum life and is easily drawn into Mr. Hood's Holiday House, where the children get to enjoy the shifting seasons and holidays of a whole year each day. Little does Harvey realize that there is a price to be paid for all these treats and amusements. It's only when Harvey discovers some of the House's dark secrets that he begins to doubt Mr. Hood's philanthropy. But the house and its mysterious architect don't plan to let go of their new captive without a fight.
This novel is the only children's story that horror master Clive Barker has ever written. It may sound somewhat similar to Coraline, but it was published 10 years earlier. The book actually came out while Gaiman was writing Coraline, and he refused to read it until he was finished writing so it wouldn't influence him. This is one that I did read as a child, and it was one of my favorite books. The idea of the Holiday House is such an imaginative one, and the way the cracks begin to find their way into Harvey's idyllic existence is so delightfully unsettling.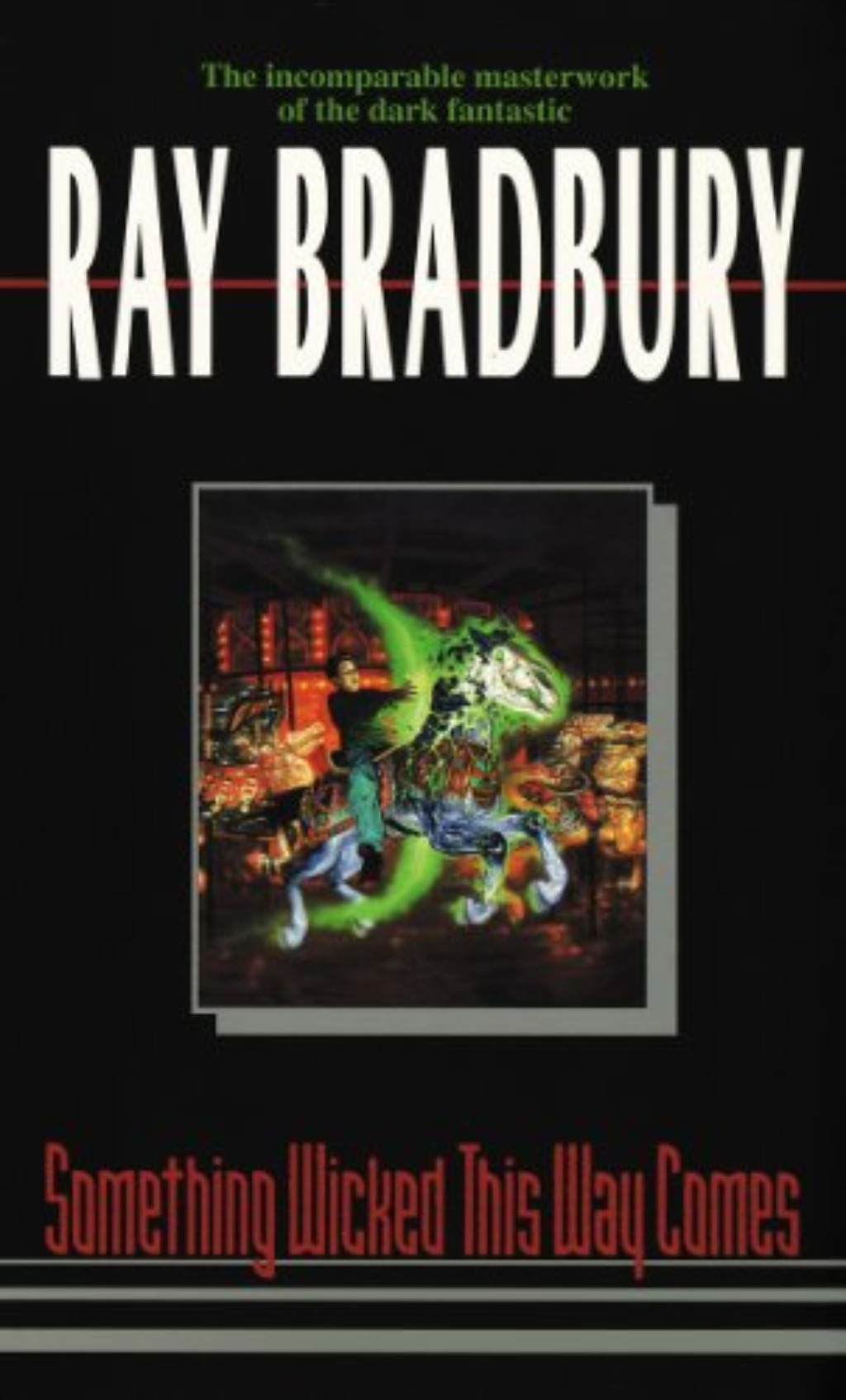 5) Something Wicked This Way Comes by Ray Bradbury
Best friends Jim Nightshade and William Halloway are 13 years old when a traveling carnival arrives in their Midwestern town. They encounter many creepy figures in the carnival and learn to combat their fear. They also meet the carnival's leader, the elusive "Mr. Dark", who seems able to grant the townspeople their deepest desires. In truth, these wishes have a heavy price that will wreak havoc on this small town.
Something Wicked This Way Comes is another novel that was never marketed as middle grade or young adult simply because these genres didn't exist when it was published. I first read this book when I was the same age as its protagonists and fell deeply into its sinister story and atmosphere. If you can't make it out to a haunted house this year, a stroll through Mr. Dark's creepy carnival will more than suffice. You and your young ones can also check out the 1983 film, which was also written by Ray Bradbury.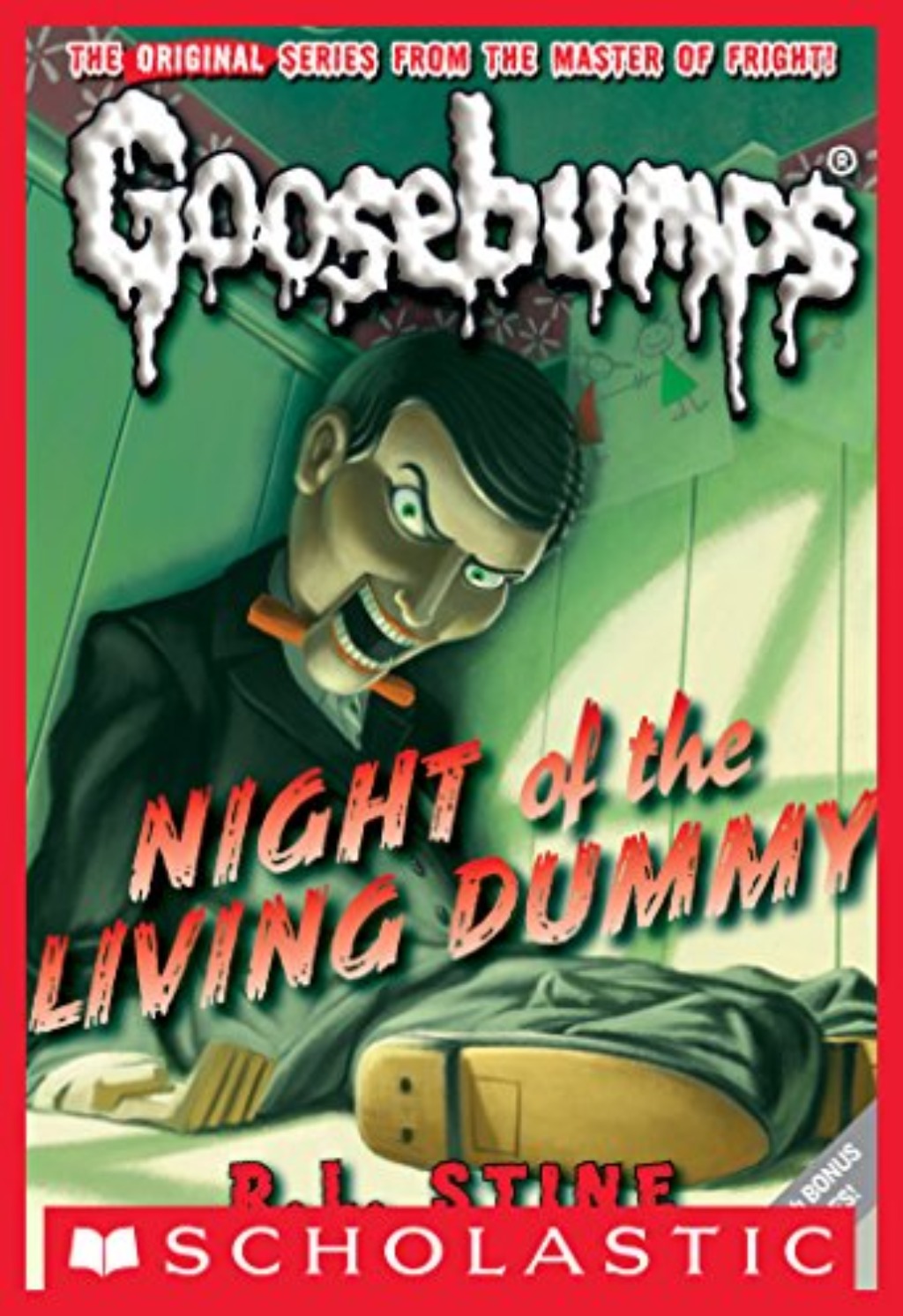 6) Night of the Living Dummy (Goosebumps #7) by R.L. Stine
Lindy finds a ventriloquist's dummy and names him Slappy. She's having lots of fun learning to make Slappy move and talk, but her twin sister Kris is jealous of all the attention Lindy is getting. So, Kris decides to get a dummy of her own. Then weird, nasty, evil things start happening. Could a dummy really be causing all this trouble?
Ah, Goosebumps. I think a nostalgic chill goes up any 30-40-something's spine when they're reminded of this children's horror series. R.L. Stine is the king of scaring kids out of their wits, and the Goosebumps books prove just as frightening now as ever. This particular book in the series has always stuck with me since it left me with a profound fear of ventriloquist dummies that has never really gone away.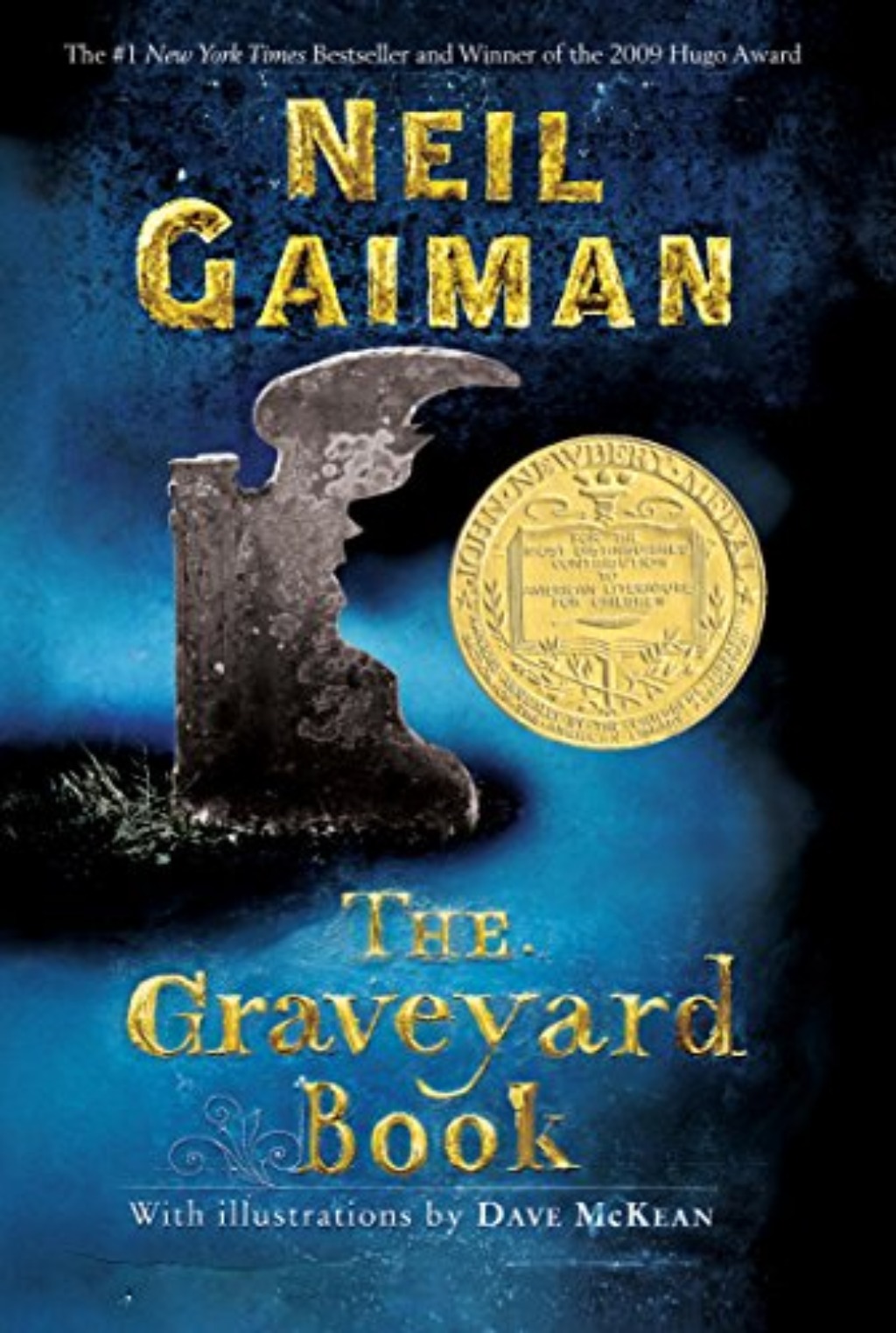 7) The Graveyard Book by Neil Gaiman
After a ruthless killer murders his family, infant Nobody "Bod" Owens is taken in by ghosts and raised in a graveyard. He learns the lessons of life from his ghostly guardians, werewolves, and other denizens of the graveyard. As he grows older, he longs for the outside world. But if he tries to leave the graveyard, his family's murderer will come after him to finally finish the job.
I know I already included one Neil Gaiman title in this list, but what can I say? The man is an absolute master at children's dark fantasy/horror. This fantastic book has sold over one million copies and is the only novel ever to win both the two highest honors in children's fiction: the Newbery Medal and the Carnegie Medal. The novel is full of both chilling moments and heartfelt ones, and will quickly become a new favorite no matter how old you are. There is also a beautiful, two-volume graphic novel version, adapted by P. Craig Russell.