There are plenty of different aspects of storytelling that I admire. The spectacular world-building is what drew me so strongly to Dune by Frank Herbert, and the wonderful character development and tight plotting of The Secret History by Donna Tartt has kept me rereading the book over and over through the years.
But more than anything else, I am in it for the love story. Throughout each book I read, I am keenly aware of which characters might make a good match romantically, and look forward to special moments of chemistry and understanding between them. That doesn't mean I don't enjoy books that don't include any type of romance—though, let's be honest, how many great books can you think of that don't feature at least a hint of a love story? It seems we're all suckers for a good romance at the end of the day.
Here are 5 great love stories, all written by fantastic female authors.
1) Night Circus by Erin Morgenstern
Le Cirque des Rêves comes without warning and only takes place at night. What was a simple cornfield one day will become a black-and-white circus come nighttime. For citizens of the towns the circus visits, Le Cirque des Rêves is a whimsical marvel beyond their wildest imaginings. But for young magicians Celia Bowen and Marco Alisdair, it serves as the venue for a grand competition. They have been pitted against one another since childhood by their demanding instructors and should hate one another. But instead, they fall in love, putting the lives of everyone who performs in and loves the circus in danger.
I know I already talked about this gorgeous novel in my post about fantasy books with unique worlds. But I couldn't write about great love stories without bringing this one up again. What's interesting about the romance in this book is that Celia and Marco don't actually interact in person very much.
Instead, the two speak to one another through attractions they create for the circus. At first, they are simply trying to best one another, but eventually begin to use their magic to amaze and delight each other. Watching two lonely and isolated people reach out to one another through this circus is beautiful and touching to watch.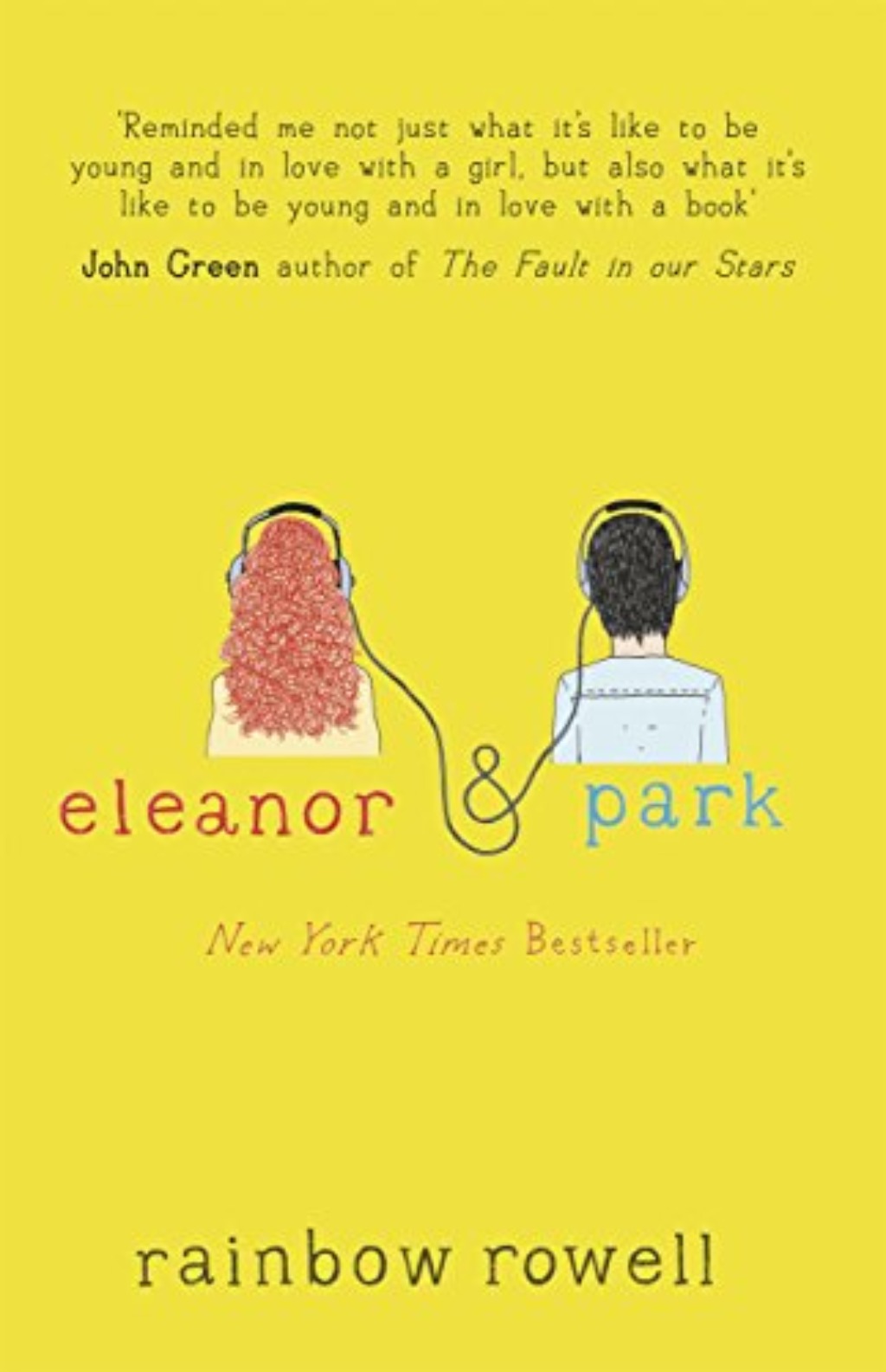 2) Eleanor & Park by Rainbow Rowell
In 1986, 16-year-old Eleanor is new in town and feels completely out of place with her wild red hair, mismatched clothes, and turbulent home life. One day she sits next to cool, quiet Park on the bus, and slowly but steadily, over a stack of mixtapes and endless late-night conversations, the two fall in love.
This deeply nostalgic and funny novel makes you remember what it was like to fall in love for the first time. There are so many lovely little moments between Eleanor and Park that make your heart grow three sizes—like when Eleanor starts out reading Watchmen by Alan Moore over Park's shoulder on the bus and how they eventually end up reading it together, or when Eleanor sees Park wearing eyeliner for the first time and thinks, "He looked like himself but bolder. Like Park with the volume turned all the way up." These moments show how well the two understand one another.
Another quote from Park's perspective will make you remember early love like nothing else: "Holding Eleanor's hand was like holding a butterfly. Or a heartbeat. Like holding something complete, and completely alive." I also highly recommend Rainbow Rowell's Landline, which does just as great a job describing the love between a couple who has been together for many years.
3) The Scorpio Races by Maggie Stiefvater
Each year on the first of November on the island of Thisby, it comes time for the Scorpio Races. Riders race atop bloodthirsty water horses in the hopes of winning a small fortune—if they can manage to survive. Sean Kenrick has won the past several races and is eager to take the prize again this year so that he can buy his beloved water horse, Corr, and escape his cruel employer and his employer's even more psychopathic son. Meanwhile, Puck Connolly becomes the first girl to sign up for the races to save her family from eviction. As the two train, a deep bond forms between Sean and Puck. But only one of them can claim first prize.
This is another book I've mentioned before—way back in this post. I could probably fill endless blog posts with all the nice things I have to say about The Scorpio Races. Maggie Stiefvater is one of my favorite authors and while she has written many wonderful books, this continues to be the one I like best. The worldbuilding and character development are top-notch, but more than anything else, it is the bond between Sean and Puck that keeps me coming back to this book again and again.
Part of what makes the romance between these two work so well is that they are funny together. They have a great rapport and the way they joke with one another seems natural. They are also in a world where everyone looks down on Puck for being the only female in the competition, but Sean always looks at her as an equal. Throughout the novel, before they even exchange more than a few words, Puck and Sean observe one another and come to understand each other.
4) The Time Traveler's Wife by Audrey Niffenegger
When 28-year-old librarian Henry DeTamble meets 20-year-old art student Clare Abshire, Henry thinks he's meeting a beautiful, charming woman for the first time. But he soon learns that Clare has known him all her life—various older versions of him have been going back in time to visit her at her childhood home since she was a little girl. Since he was a child himself, Henry has been plagued by a genetic disorder that causes him to become displaced in time. From this strange beginning (though it's more of a middle for Clare), the two embark on a romance and eventually get married.
I was wary of reading this book at first—the idea that Clare first gets to know 40-year-old Henry as a young child and later marries him seemed kind of creepy to me, to be honest. But once I actually read the book, I couldn't help falling into the deep love between Clare and Henry. While Eleanor & Park perfectly encapsulates first love, The Time Traveler's Wife contains so much about what it is to be in a long, enduring relationship.
The truth is, you do end up parenting each other in a way—not only supporting your significant other but letting them know when they are being selfish or unreasonable. The way that Henry has to work to become the person that Clare fell in love with growing up shows how in a good partnership, you are always working to become the best version of yourself that you can possibly be for that other person.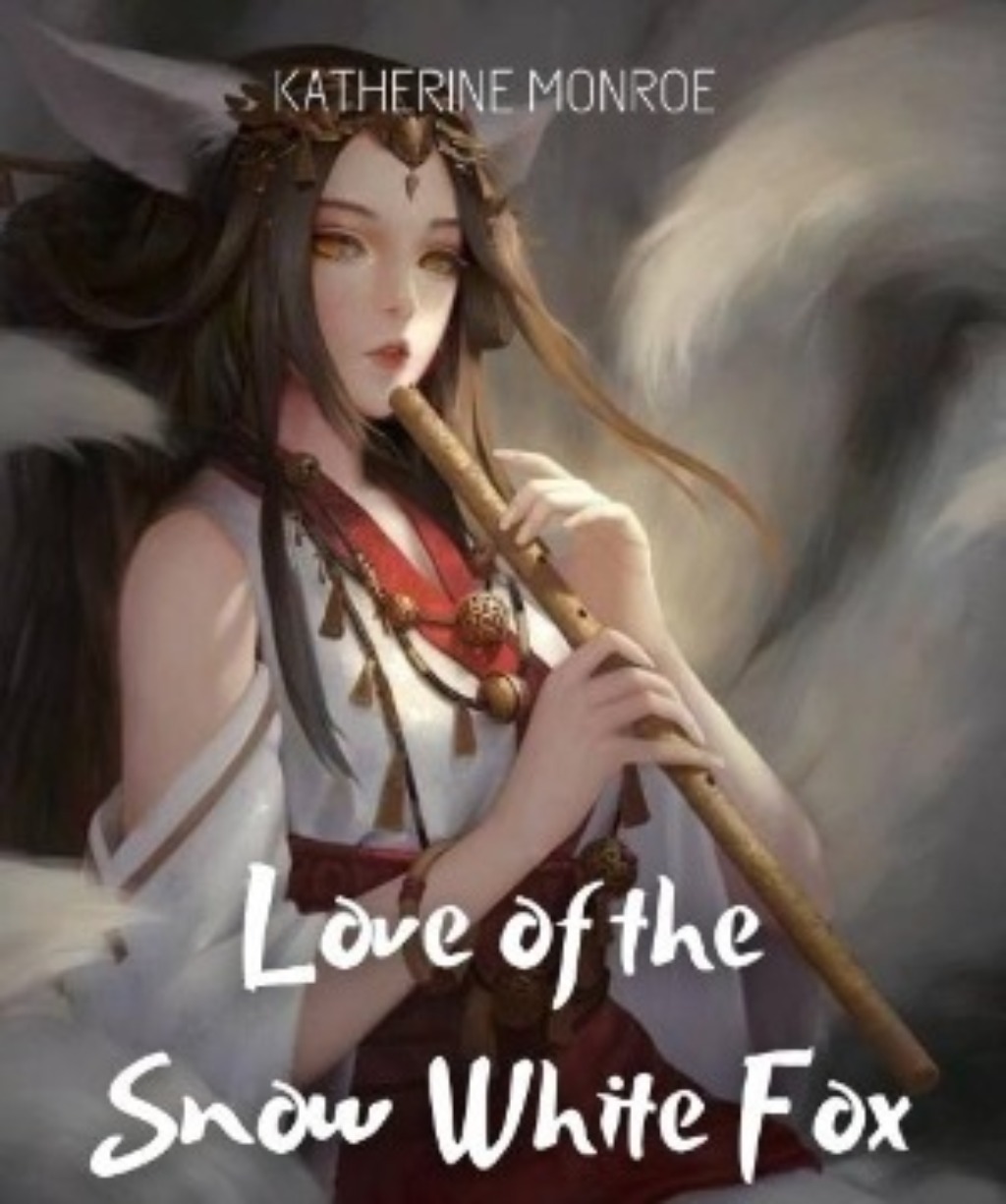 5) Love of the Snow White Fox by Katherine Monroe
Soo Jung is a gumiho: a Korean nine-tailed fox spirit. She is also the only one of her kind, with fur as white as snow. After she is saved by a human man named Moon, she walks down from her mountain and turns into her human form. After tragic events occur, she escapes back to the mountains and falls asleep for a long time with no intention of ever waking up again. But then one day she is awakened by a dream of a man who looks like her lost love. Soo Jung journeys down from the mountain again and tries to fit into a drastically changed world while she searches for the man from her dream.
There is something fairytale-like about Soo Jung's story. The isolation of being the only one of her kind reminds me a bit of The Last Unicorn by Peter S. Beagle (itself a wonderful love story). I love the elements of Korean folklore—the book includes a handy foreword with information about the mythology behind the gumiho. The connection that forms between Soo Jung and Moon is deeply moving, and Moon's death after the people of his village figure out Soo Jung's true identity is tragic.
If you find yourself eager to grab some tissues and sink into a great romance, you're in luck! You can read Love of the Snow White Fox right here on Fictionate.Me. It's an ongoing story, with chapters added daily (except on weekends).