Even though Mary Shelley has been credited with writing the first science fiction novel, the genre has been mostly male-dominated, especially in the mid-to-late 20th century. If you do a search for "best science fiction writers of all time" on Google or Ranker, the top ten writers are male, with the exception of Ursula K. Le Guin. When science fiction comes to mind, the top names are usually Arthur C. Clarke, Ray Bradbury, Isaac Asimov, and H.G. Wells.
However, the early whispers of Mary Shelley and her ill-fated monster over 200 years ago have inspired a raging chorus of female voices who have shaped the genre for many generations of readers. These trailblazing authors highlighted here on Fictionate.Me for Women's History Month have all been the first women to win significant awards and accolades in the genres of science fiction and fantasy. They have forged new pathways for women—as writers, readers, and characters.
The following list of award-winning female science fiction authors is part one of my four-part series for Women's History month, highlighting women writers who have influenced and inspired many readers, as well as writers, in the genre. 
Elinor Busby
In 1960, Elinor Busby became the first woman ever to win the prestigious Hugo Award, winning for her fanzine Cry of the Nameless. The Hugo Award is the world's premier science fiction literary award and was first presented in 1953. Busby was co-editor of the fanzine Cry, established in the 1950s.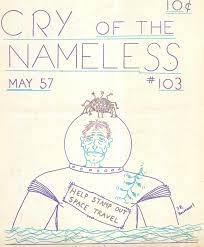 Together with her husband and other colleagues, Busby shaped the landscape of fandom and fan fiction writing with their fanzine that allowed sci-fi fans to send in submissions to its columns. In 2013, she received a Fan Activity Achievement Award in the category of Lifetime Achievement for her contributions to the genre.
Anne McCaffrey
Irish-American sci-fi and fantasy author Anne McCaffrey was an early feminist critic of the portrayals of women in science fiction, using her short stories and novels to craft her own vision of womanhood in the sci-fi landscape. Best known for the Dragonriders of Pern series, McCaffrey is notable for a string of achievements due to her influential female voice. 
A few of McCaffrey's accolades include the following:
1969: She was the first woman to be presented with the Nebula Award, winning for her genre-defining novella Dragonriders.
1979: She became one of the first science-fiction writers to ever be featured on The New York Times bestseller list.
1987: Locus: The Magazine of the Science Fiction & Fantasy Field named two novels from her Dragonflight series as two of the best fantasy novels of all time.
McCaffrey, with a much longer list of accomplishments to her name, was also awarded the 22nd Grand Master of Science Fiction and the L. Ron Hubbard Lifetime Achievement Award in 2004. She was also inducted into the Science Fiction Hall of Fame in 2006. 
Andre Norton
Called the "Grand Dame" of science fiction and one of the most famous female fantasy authors in history, Andre Norton was best known for her works of speculative fiction which entranced young readers with adolescent characters undergoing physical, mental, and emotional transformation. She is best known for her series Witch World, which has won multiple accolades and critical acclaim. Born Alice Mary Norton, she chose, like many of her female contemporaries, to publish her science fiction and fantasy works under a male pen name.
No matter what name she chose to publish under, she dominated the genre for over half a century. While she has many awards and honors to her credit, some of her notable achievements to the genre as a female author were:
Among her many other achievements, she has won other major literary awards for her contribution to sci-fi and fantasy, including the Phoenix Award and Damon Knight Memorial Grand Master Award. She has also received cult status as the writer of the famed novel The Beast Master, which was praised by Kirkus Review critics.
Patricia McKillip
Known for her lyrical prose, strong female characters, and rich worldbuilding, Patricia McKillip was the first woman to receive the World Fantasy Awards in 1975, the year the awards were first presented.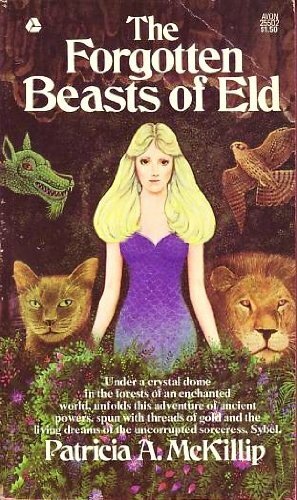 She was only one of two women in the male-dominated list of recipients, winning for her fantasy novel The Forgotten Beasts of Eld. McKillip is also the recipient of the prestigious Locus, Balrog, and Mythopoetic Awards, as well as receiving the World Fantasy Award for Lifetime Achievement Award in 2008.
Ursula K. Le Guin
Ursula K. Le Guin has been hailed by The New York Times as the greatest living science fiction writer. Le Guin has earned a staggering number of awards, including nine Hugos, six Nebulas, SFWA's Grand Master title, and a National Book Foundation Medal for Distinguished Contribution To American Letters. 
Her 1969 novel The Left Hand of Darkness is lauded for its progressive examination of gender roles. In 1972, she was the first woman to receive the Locus Award for her novel The Lathe of Heaven, and in 2000 she was named a Living Legend by the Library of Congress and joined the short and prestigious list of authors published by the Library of America. 
Tanith Lee
Considered a legend among female sci-fi authors who influenced the genre, British scribe Tanith Lee is the author of more than 90 novels and over 300 short stories. She is a winner of multiple awards such as the Bram Stoker Award and World Fantasy Award, receiving Lifetime Achievement Awards from both institutions. She made literary history in 1980 when she became the first woman to win the prestigious British Fantasy Best Novel Award for her book Death's Master, the second book in her acclaimed series Tales from the Flat Earth. 
Lee blazed trails with Death's Master, which challenged society's prescribed gender and sexual roles for women with her strong female protagonists. Because of her progressive themes and characters, Lee was overlooked by many major publishers but persevered to become one of the most beloved writers in the sci-fi and fantasy genres.
R.A. McEvoy
Another female who chose to publish under an androgynous pen name, R.A. McEvoy, born Roberta Ann McEvoy, was the first woman to be awarded the Philip K. Dick Award in 1983. The following year, she won the John W. Campbell Award for Best New Writer and the Locus Award for Best New Novel with her speculative fiction masterpiece Tea With the Black Dragon.
Lauded by genre greats like Anne McCaffrey and Isaac Asimov, McEvoy helped change the landscape of contemporary sci-fi narratives with her unusual, engaging tale of a love story between a human and a man claiming to be an ancient Chinese dragon set against the backdrop of 1980s Silicon Valley. 
Margaret Atwood
Thanks to the immense popularity of Hulu's masterful screen adaptation of the 1987 feminist dystopian text The Handmaid's Tale, Canadian author Margaret Atwood has once again become a household name for an entirely new generation of young women.
A writer, poet, and successful English lecturer, Atwood is best known for her mysterious yet engaging prose and progressive feminist perspectives of female characters exploring their relationship to the world around them. Her award-winning masterpiece The Handmaid's Tale, which details the life of a woman living in sexual slavery in a Christian theocracy, won her the Arthur C. Clarke Award, making her the first female recipient of the honor. 
She continues to write and inspire new generations of women to explore their own relationships in an ever-changing world around them. She has won an immense number of literary awards, including the Booker Prize, The Guggenheim Fellowship for Creative Arts, and the Franz Kafka Prize, to name a few.
Octavia E. Butler
It's hard to believe acclaimed science fiction author Octavia E. Butler once struggled to get her novels published. Stories exploring themes of Black injustice, women's rights, politics, and global warming set against dystopian backdrops of the past and future were not in high demand in the sixties and seventies. Butler's voice was unique at the time, bringing together African and African-American spiritualism, mysticism, and mythology to her science fiction novels. 
Her 1979 time-bending novel Kindred introduced the sci-fi community to a new narrative of slavery in the American South, while Parable of the Sower asked thought-provoking questions about technology, nature, and metaphysics. Her incredible body of work won her the incomparable McArthur Fellowship (also known as the "Genius Grant")  in 1995, the first science fiction writer in history to do so. Butler has also won multiple Hugo and Nebula Awards, as well as the Arthur C. Clarke Award. 
N.K. Jemisin
Considered to be the most celebrated modern speculative fiction writer of the 21st century, N.K. Jemisin has followed in the footsteps of her honored literary foremothers with an astounding literary catalog that explores the deepest of human emotions, systemic racism, the universal human need for familial connection, and the destructive power of environmental crises. Jemisin, who has used her voice to normalize the voices of both women and Black people, has won many awards for her contribution to science fiction and fantasy.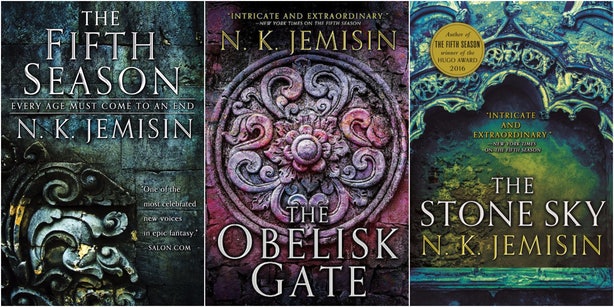 One of her most famous achievements is she is the first author to ever win the Hugo Award for Best Novel three years in a row for her Broken Earth series and become the first Black person to win the Hugo Award for Best Novel ever. She has been compared to sci-fi legend Le Guin as one of the best speculative fiction writers to ever live. 
Besides winning numerous Hugo Awards, Jemisin has won the Nebula, Audie, and Crawford Awards, as well as receiving the McArthur Fellowship in 2020 for her "exceptional creativity."
Tune in next week as we celebrate International Women's Day with a look at some of the most influential female writers from around the world.