2020 was the type of year that made many of us want more than ever to sink into fantasies of witches, wizards, knights, and heroes. Luckily there are several skilled authors out there who were around to help us do just that. Here are some of the best fantasy novels to come out during 2020.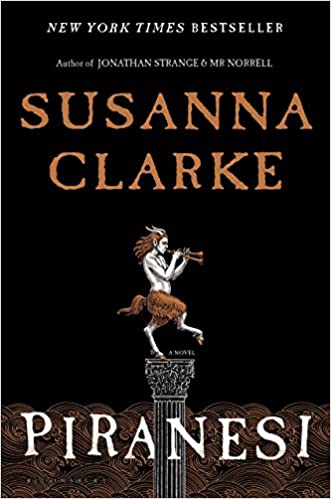 1) Piranesi by Susanna Clarke
Piranesi lives in a house of seemingly infinite rooms and hallways. Only two people live in this house: Piranesi, and the Other. But as Piranesi explores the house, he finds evidence of another person, and a terrible truth begins to unravel.
This is a new novel from the author of the atmospheric Jonathan Strange & Mr. Norrell, which was made into a marvelous miniseries in 2015. This book is a beautifully sculpted mystery that will draw you in and won't let go.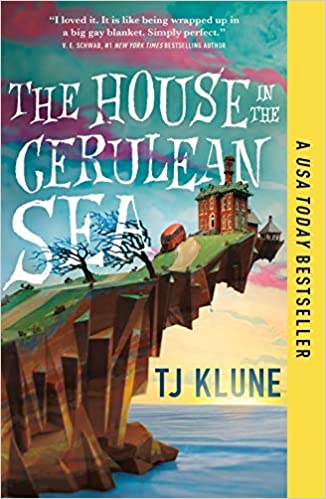 2) The House in the Cerulean Sea by T. J. Klune
Linus Baker leads a solitary life as a Case Worker at the Department in Charge Of Magical Youth. One day, he's assigned to an orphanage where one of its inhabitants has the power to end the world. But instead of an unruly orphanage, Linus finds a caretaker who cares deeply about his family of remarkable children: a gnome, a sprite, a wyvern, an unidentifiable green blob, a were-Pomeranian, and the Antichrist. As Arthur and Linus grow closer, Linus must make a choice: destroy a home or watch the world burn.
This modern fairytale features a delightful ensemble cast of misfits and a great deal of whimsical magic. The character development is top-notch and there's plenty of playful humor. The novel will appeal to fans of The Umbrella Academy and Douglas Adams.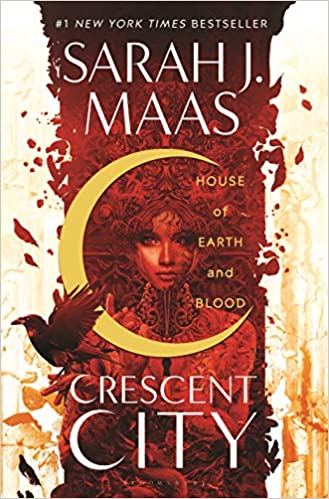 3) House of Earth and Blood by Sarah J. Maas (Book 1 of the Crescent City series)
After half-Fae Bryce Quinlan's closest friends are murdered by a demon, she's left alone and lost in grief. When the killer strikes again, Bryce is determined to avenge their deaths. Hunt Athalar, a brutally strong Fallen angel now enslaved by the Archangels he once attempted to overthrow, is offered a deal: help Bryce find the murderer, and his freedom will be within reach. As they investigate, Bryce and Hunt discover a dark power that could destroy everything and everyone they love.
Maas has proven herself a master at weaving inventive worlds and compelling characters, and the first book in this new contemporary fantasy series is no exception. The book includes a mix of fae, werewolves, demons, and magic in a modern city and plenty of action-packed scenes. The emotional depth of the relationships between the characters is utterly moving. The novel features a fantastic twist as well.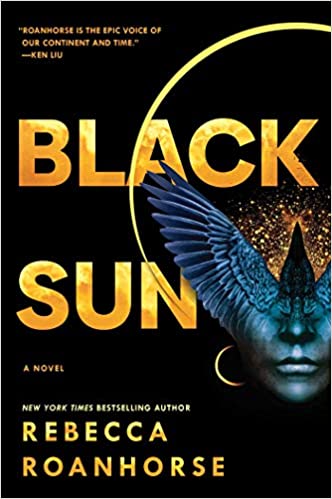 4) Black Sun by Rebecca Roanhorse (Book 1 of the Between Earth and Sky series)
The winter solstice is usually a time for celebration in the holy city of Tova. But this year also brings a solar eclipse, an event foretold to unbalance the world. Meanwhile, a Teek ship captain named Xiala is forced to attempt a dangerous voyage to Tova since Teeks are rumored to be able to calm the seas and warp minds. Xiala's cargo is a young, blind man named Serapio who holds power beyond even hers. Serapio understands his destiny, one he has prepared for since childhood, and nothing will stop him.
This series debut inspired by the pre-Columbian Americas is full of intricate details and intriguing characters. The story brilliantly blends indigenous folklore and cultures into an entirely new world. This impressive book could stand alone, but the author has more books planned in the series.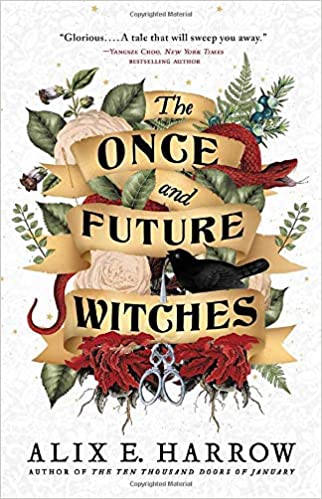 5) The Once and Future Witches by Alix E. Harrow
In 1893, magic is all but gone until the estranged Eastwood sisters―James Juniper, Agnes Amaranth, and Beatrice Belladonna—are suddenly united after seven years apart. They join the suffragists of New Salem and are hunted by those who will not suffer a witch to vote, and perhaps not even to live. The sisters will need to delve into the old magic and mend the broken bond between them if they want to survive.
The characters in this book are simply wonderful. All of them—even the minor ones—feel like friends. The alternate history of New Salem in 1893 created by the author is well-built and immersive. It's clear that she did her research.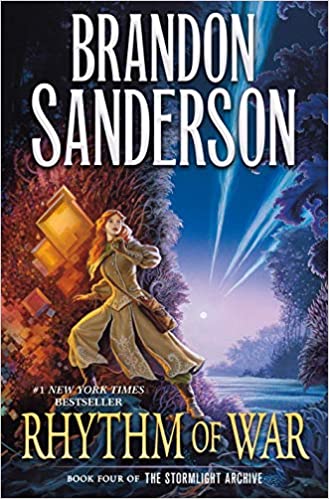 6) Rhythm of War by Brandon Sanderson (Book 4 in the Stormlight Archive series)
The fourth book in the Stormlight Archive series continues the tale of a war between humans and the parshmen, who are the native species of Roshar. The humans and the spren (concepts that have gained sentience) have started to reform the Radiant Knights. The parshmen have joined with powers of old to become the Fused, modern bodies that host ancient souls.
Sanderson is a terrific author of epic fantasy, and also has some great lectures on YouTube full of useful writing advice. This novel includes not only huge battles and the rediscovery of ancient truths, but sympathetic characters on all sides of the conflict. The world of the Stormlight Archive series is a vast one full of distinct cultures and belief systems. If you're unfamiliar with the series I'd highly recommend picking up the first book, The Way of Kings.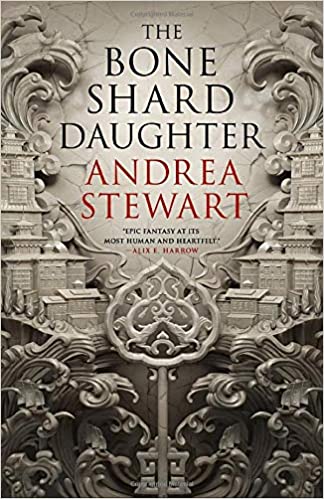 7) The Bone Shard Daughter by Andrea Stewart (Book 1 of The Drowning Empire series)
The emperor rules by using his bone shard magic to power the animal-like constructs that maintain law and order. But now revolution is sweeping across the Empire. When the emperor refuses to recognize his daughter, Lin, as heir to the throne, she vows to master the forbidden art of bone shard magic. Yet such power comes at a great cost, and when the revolution reaches her palace, Lin must decide how far she is willing to go to claim her birthright—and save her people.
This debut features a cool, video game-like system of magic talismans and animal automatons. Its world is expansive, set across a variety of different islands and a culture that must adapt to shifting seasonal needs and rules. But it's really the novel's characters and the relationships that develop between them that ultimately makes this story truly special.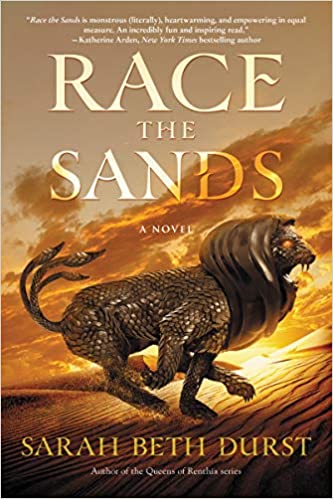 8) Race the Sands: A Novel by Sarah Beth Durst
Tamra was once a champion of racing monsters called kehoks and became a professional trainer. Then a tragic accident damaged her reputation and left her destitute. Now she needs money to prevent the local temple from taking her daughter away from her. That means she must once again find a winning kehok, and a rider willing to trust her. She teams up with an inexperienced young rider named Raina and together they work harder than they ever thought possible to win the deadly Becaran Races.
This is a heartwarming standalone guaranteed to satisfy both adult and YA readers. The novel features fully-formed characters and tight pacing. The world-building and unique portrayal of reincarnation are very inventive as well.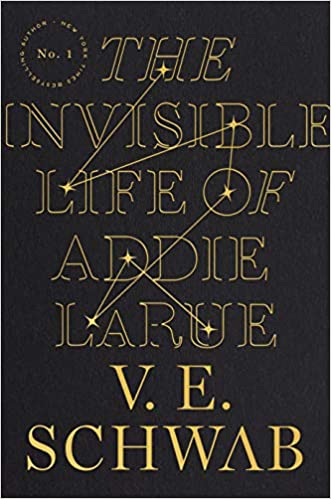 9) The Invisible Life of Addie LaRue by V. E. Schwab
When Addie LaRue is granted the gift of immortality, she is also cursed to be forgotten by everyone she meets. Throughout the centuries, Addie longs to leave her mark on the world. But everything changes when after nearly 300 years, Addie encounters a young man who remembers her name.
The prose in this book is simply gorgeous. Schwab beautifully explores how strange and jarring it is to be seen after having been alone for so long. This is definitely a book that sticks with you long after you've finished. It will appeal to fans of The Time Traveler's Wife and Life after Life.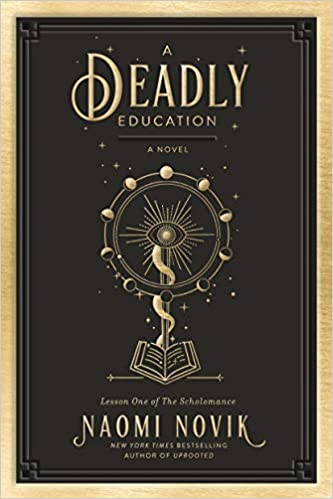 10) A Deadly Education: A Novel by Naomi Novik (Book 1 of The Scholomance series)
Student witch El has a plan for how she'll make it through Scholomance: she'll learn to control her destructive powers and make allies by impressing other students with her abilities. But monster-slayer Orion Lake keeps saving El before she can display her talents, and has killed so many lesser monsters that the ones left are enormous—and hungry. El and Orion must work together to save themselves and their schoolmates.
This novel's world-building is so fantastically detailed that it's up there with Harry Potter. However, don't be fooled by the "magical school" resemblance—this book is much, much darker and more adult. El's perspective is full of snarky wit and the push-and-pull of El and Orion's relationship is delightful.