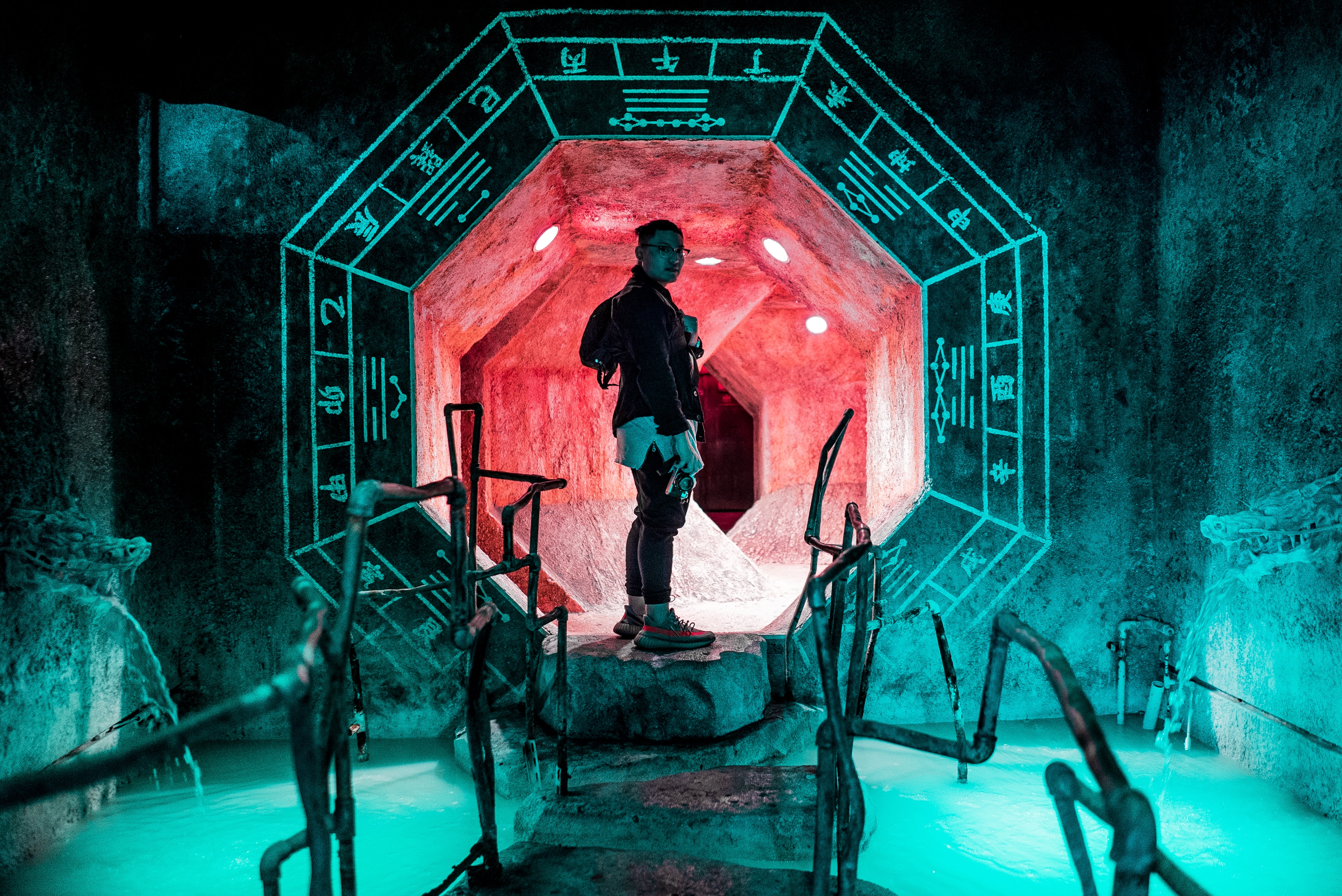 In these modern times, with a global pandemic, frighteningly real climate change, and social unrest, may make us feel that we are living in a real-life dystopia. While some readers have shied away from dystopian fiction as a break from their real-life dystopia, many have leaned into this much-beloved genre to escape into someone else's misery, if only for a few fleeting moments (or sometimes hours).
The dystopian genre depicts a civilization suffering or experiencing grave injustices and oppression, usually under a totalitarian rule or in a post-apocalyptic society. One of the main undercurrents of dystopian fiction is the dehumanization and fear that the characters live in and must fight to change.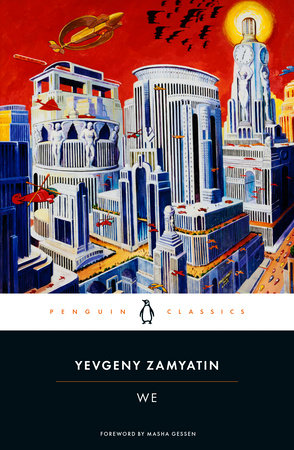 Though dystopian fiction has become wildly popular in the last decade or so, the genre actually dates back to 1924, with the publication of the book We by Russian novelist Yevgeni Zamyatin. The book describes a collectivist state in the future in which humans must undergo "The Great Operation" that destroys the part of the brain linked to passion and imagination. Zamyatin paved the way for authors like Aldous Huxley, George Orwell, Ray Bradbury, and Margeret Atwood to bring us frighteningly real tales of oppression, human suffering, and overly-controlling, shady governments. Yet also at the core of dystopian fiction, even more so than the suffering, is the theme of human resilience. Dystopian fiction, usually a darkly satiric mirror of society, actually becomes a realistic reflection of human strength and persistence against our oppressors, whatever they may be. 
So if you are looking for an escape from doom-scrolling and binge-watching, here are the ten best dystopian novels of 2020.
The Ballad of Songbirds and Snakes by Susanna Collins
Kicking off the roundup is the ever-popular Susanna Collins, author of the now-iconic The Hunger Games series. Collins doesn't disappoint with her newest offering, the newest snack in the veritable Hunger Games feast. Set during the ten-year Hunger Games anniversary, eighteen-year-old Capitol resident Coriolanus hopes to rebuild the once-mighty but now fallen house of Snow by mentoring whom he hopes to become the winning tribute. But when he is assigned to mentor a girl from District 12--considered the lowest in the hierarchy of all the districts--his hopes seem dashed. Yet as he trains the girl, his feelings for her begin a war inside himself--a fight against his desire to follow the rules for the greater good of the Capitol, or his desire to survive no matter what it takes.
We Unleash the Merciless Storm by Tehlor Kay Mejia
A slamdunk for fans of Margeret Atwood and Marie McLemore, book two of the We Set the Dark on Fire series continues with a resistance soldier being forced to choose between the girl she loves and the revolution that has consumed her life. In this suspenseful dystopian tale, Carmen Santos is one the best operatives in the resistance group La Voz, who fights for the freedom of the oppressed classes living beyond the border wall of Medio. With her identity exposed, she now must return to La Voz headquarters, where she learns her beloved is the target of an assassination plot. Will she abandon the cause she's devoted her life to save her true love, or will she embrace the ruthless rebel within her?
Imagine Me by Tahereh Mafi
In the New York Times best-selling Shatter Me series, readers must uncover why Juliette Ferras can kill with just her touch. While Juliette sees it as a curse, the Reestablishment sees it as a gift, and they want to use her as a deadly weapon. Finding strength in the one person who cares for her, a girl named Ella Sommers, she must fight for her life like never before. In the last book of the series, Imagine Me, Ella has discovered why Juliette was created, forming a great rift between the two. With the fall of Reestablishment looming, Juliette struggles to find which side to fight on--while hoping to retain her autonomy and the one person who loves her.
The Silence by Don DeLillo
Author of White Noise and Underworld, National Book Award winner Don DeLillo offers up a chilling new offering, based one year into the future after a catastrophic event. Released just weeks before the Covid-19 pandemic surged across the globe, DeLillo's mysterious and provocative new masterpiece of life during and after a global event that leaves the world wholly changed has especially resonated with readers. On a Superbowl Sunday in 2022, five people in a Manhattan apartment find themselves suddenly and inexplicably in the middle of a disastrous global event that severs all worldwide digital connectivity. What happens to humanity when life is suddenly and irrevocably changed, especially when all lines of communication are broken? 
Goddess in the Machine by Lora Beth Johnson
In this fast-paced sci-fi dystopia, Andra travels across the universe in cryogenic hibernation, only to awaken (accidentally) 1,000 years later, instead of the 100 she'd planned. All of her family and friends are now dead, and the colonists that are alive all inexplicably call her "Goddess." Playing along with her deity status, Andra teams up with an exiled prince to discover why she was left in stasis so long, why her descendants believe she's a goddess, and how to return to Earth. In the meantime, if she doesn't save the prince's dying planet, the colonists will kill her, and the prince hopes to use her Goddess status to help him regain his rightful throne from a despotic usurper. How will a girl who believes she is "nothing special" save a planet and a deposed price with powers she doesn't seem to possess? 
Sanctuary by Paola Mendoza and Abby Sher
Author, activist, and Co-Founder of the Women's March, Paola Mendoza teams up with novelist Abby Sher for a shatteringly real dystopian narrative. Set in the near future of 2032, Americans are chipped and their every move is tracked--everything from riding the bus to grocery shopping. This seems like an impossible place for undocumented immigrants to live, but somehow sixteen-year-old Vali and her family are making it work. When her mother's counterfeit chip fails, the Deportation Forces raid their small Vermont town, and they are forced to flee. But on the way to the now walled-in sanctuary state of California to find safety, Vali's mother is detained. Can a young girl and her little brother traverse the country alone and make it to safety?
Girls With Razor Hearts by Suzanne Young
In this sequel to best-selling novel Girls With Sharp Sticks, Suzanne Young continues her powerful, subversive, feminist dystopian drama about a boarding school for girls that has a hidden and dark agenda. Innovations Academy, a boarding school for girls, prides itself on its beautiful, well-behaved students, who learn under the tutelage of one called The Guardian. The Guardian teaches the girls to be obedient, subservient, and free from independent thought, opinions, or interests. In the thrilling sequel, protagonist Mena and her friends decide to fight back and take the Academy down from the ground up. But after teaming up with a rogue Innovations investor and a double agent, Mena begins to fear she and her friends are giving up one form of control for another. Can Mena and her friends escape their horrific past and save the future girls of Innovations Academy?
The End of the World is Bigger Than Love by Davina Bell
In this post-apocalyptic dystopia, twin sisters Summer and Winter live isolated on a remote island, far away from their ravaged world. They spend their days lost in their mother's collection of classic literature, until one day the arrival of a stranger named Edward, who threatens to unravel their delicately woven existence. Who is this man, and why did he come to their remote idyll of solitude? The longer Edward stays, the more the girls come to realize their life isn't what they thought it was--and that escape is their only recourse.
Rebel Sisters by Tochi Onyebuchi
In the last installment of the brilliant duology War Girls by Tochi Onyebuchi, two sisters must fight for survival in a futuristic, dystopian Nigeria set in the year 2172. Consumed by climate change and radiation, Nigeria is years-deep into a savage war being fought by mechs and human bionically-enhanced soldiers. Set five years after the action of War Girls, Rebel Sisters picks up with Ify as a highly-decorated medical officer in the much-coveted space colonies, a refuge from Nigeria's deadly wars. But when a deadly virus breaks out among the children in the space colonies, Ify must return to her war-ravaged home of Nigeria to help discover the cause. Will she reunite with her long-lost sister and help save the children of the space colonies?
Skyhunter by Marie Lu
New York Times best-selling author of the Rebel series, Marie Lu, once again brings her adrenaline-laced storytelling to the fast-paced dystopian thriller Skyhunter. Talin is an elite fighter known as a Striker, a group of warriors who stand as protectors and defenders of Mara, the last standing free society in the world. A refugee, Talin has escaped the horrors of the Federation, a war-mongering government that has destroyed many nations with their army of mutant beasts known as Ghosts. When a mysterious prisoner arrives in Mara, Talin wonders if he is more Federation spy than prisoner. Will this mysterious boy be the weapon they need to defeat the Federation? Or will he be their ultimate doom?
Whether you're ready to trip the light fantastic on faraway planets of the galaxy or immerse yourself in a realistic American dystopian landscape, there is sure to be an exciting read on this list for you.