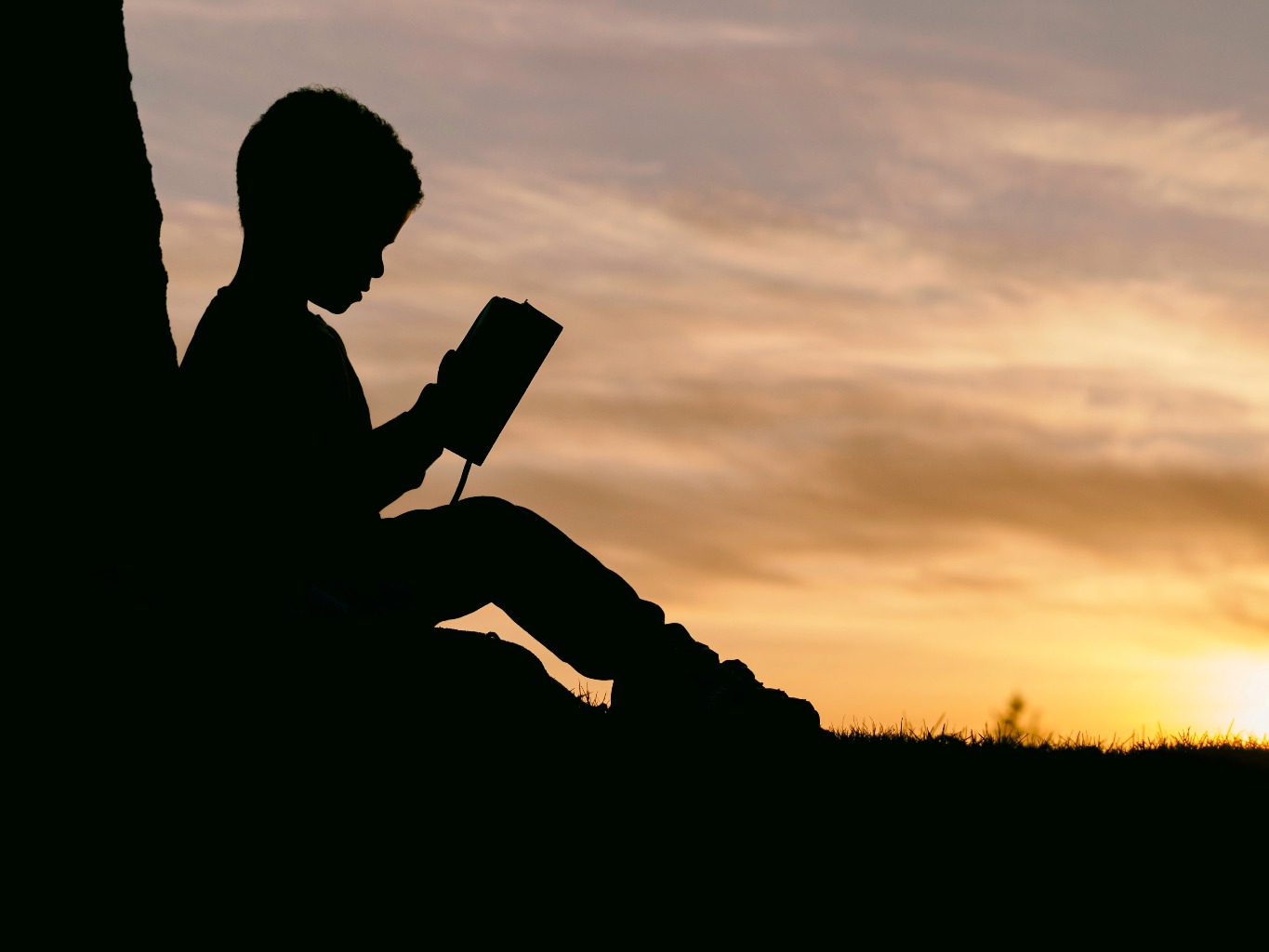 Are you looking to foster your child's love of reading? Maybe you already have an avid reader on your hands, and you're looking to broaden their literary horizons. Or you've noticed a spark of sci-fi fan in your tween. Whatever the reason, if you're looking to help your kids to become lifelong readers, you've chosen the right path.
As a parent and former English teacher, I know how difficult it can be to get some kids to love reading. Some are born loving to read, but others need a little nudge in the right direction to open them up to the expansive, beautiful world of literature. It's always important to make sure you choose books on your child's reading level (which you can get from your child's English teacher) so they are in their zone of proximal development.
A book that's too hard frustrates, and will turn your child off from reading forever; a book that's too easy won't challenge them, so they'll get bored. A book that is slightly challenging but still a comfortable read is the sweet spot.
Many children and teens love sci-fi literature. It's exciting, fast-paced, unique, and there are no rules to govern their imaginations. Your young readers can truly take flight in the world of sci-fi and fantasy.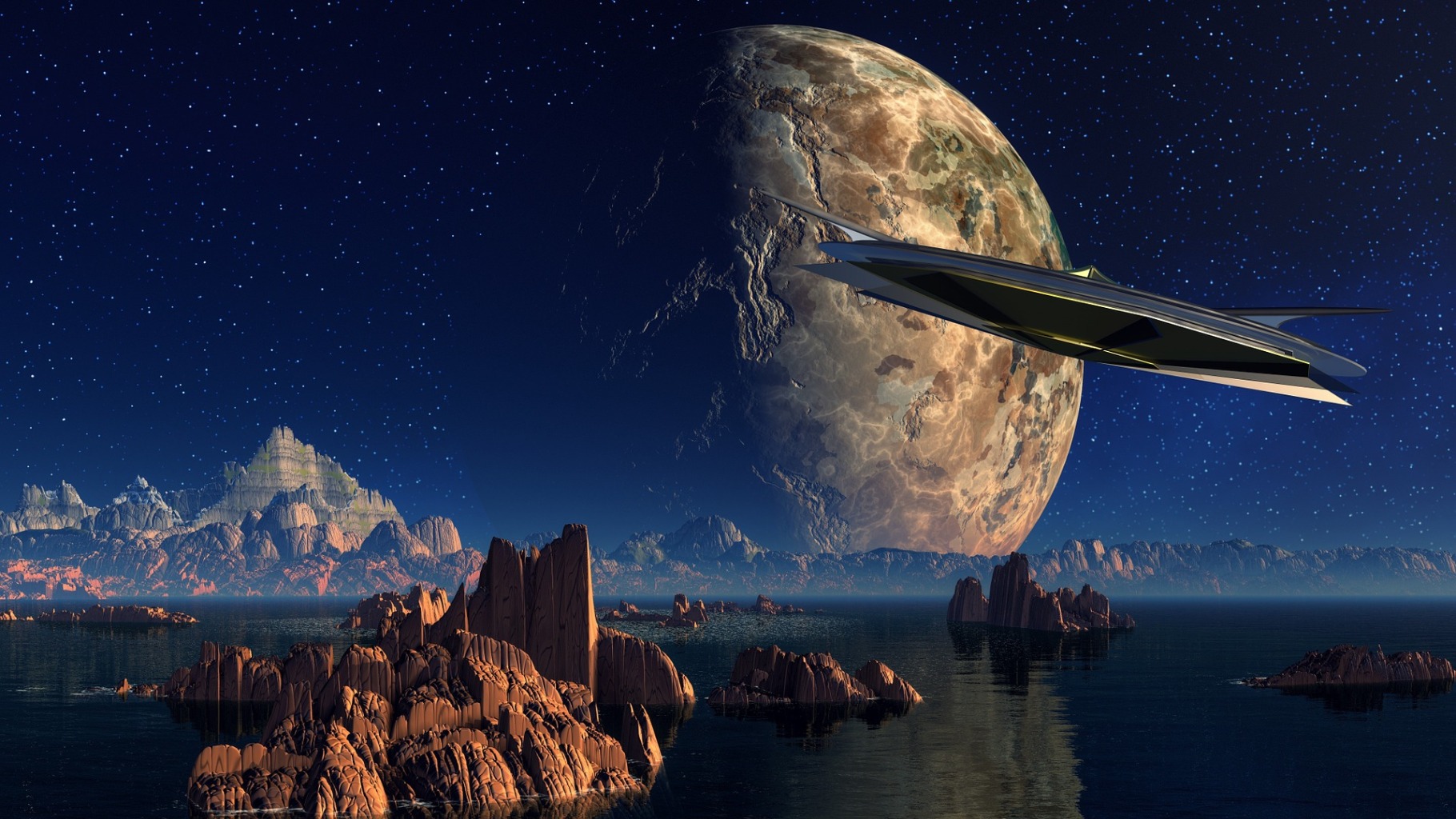 Below are ten of the best sci-fi and fantasy books for your child, from elementary age to high school. These are some of the best sci-fi and fantasy picks that aren't The Hunger Games or Harry Potter (because who hasn't read those, right?). The novels below will give your child a great foundation for the genre, and hopefully help them become lifelong fans of sci-fi and fantasy, as well as of reading.
A Wrinkle in Time
A list of sci-fi books for children wouldn't be complete without this breathtakingly beautiful classic by award-winning author Madeleine L'Engle. Considered one of the best sci-fi books of all time, A Wrinkle in Time is loved the world over by children and adults alike.
Your child will join the plucky and brilliant Meg Murray, her brother Charles Wallace, and awkward friend Calvin on a time-bending journey through space to help find their missing scientist father. With their star guides Mrs. Who, Mrs. Which, and Mrs. Whatsit, readers meet many fantastical characters along the way, while deeply feeling all of the emotions Meg feels as she relentlessly searches for her dad.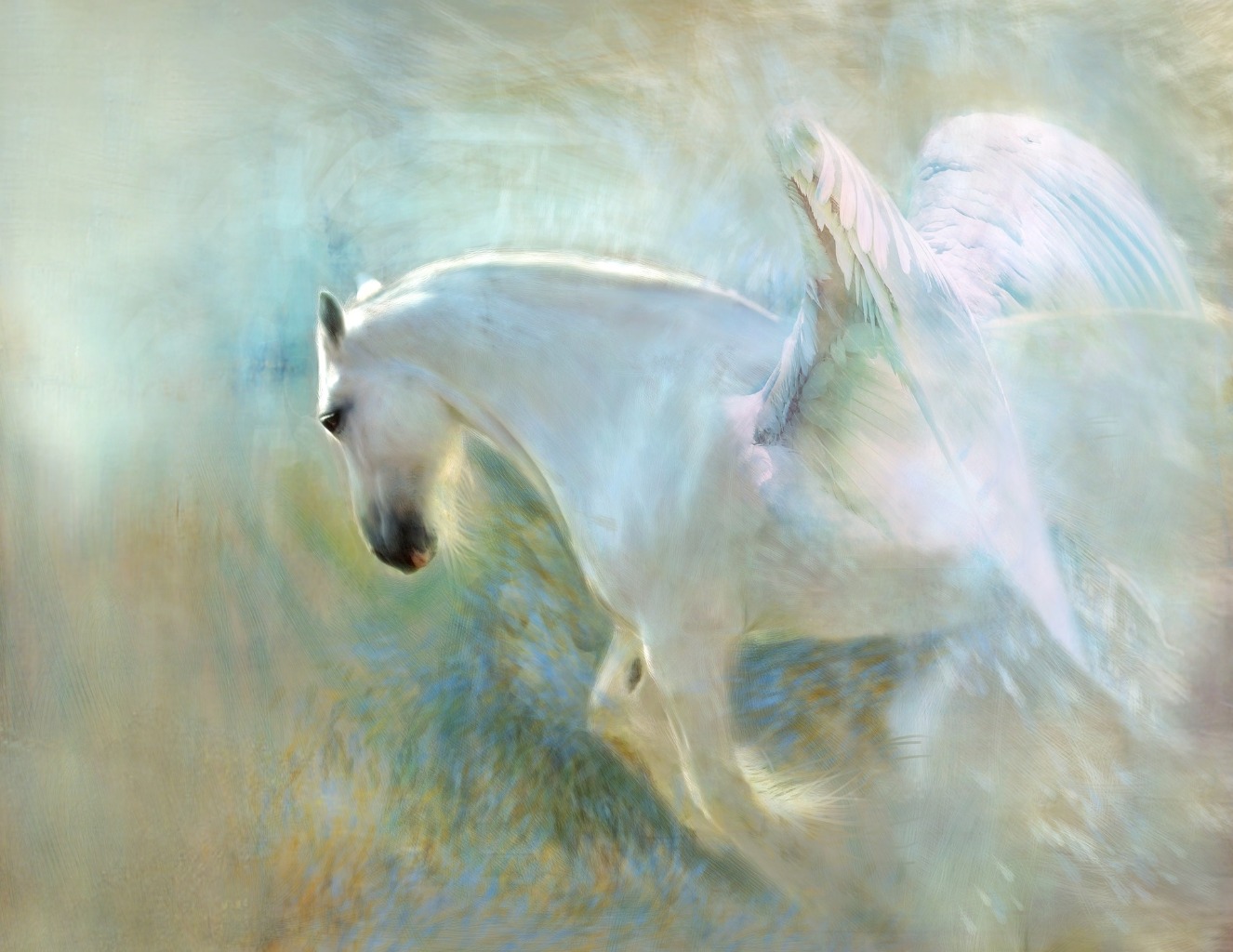 It is a truly emotional, exciting book that gripped the imaginations of all my fourth-grade readers, even kids who said they had never liked sci-fi before.
Bonus: There is a Disney movie version that is a great incentive to watch after your child finishes reading!
Awards: Newbery Medal, Sequoyah Book Award, Lewis Carroll Shelf Award, Hans Christian Andersen Award (runner up)
The House of the Scorpion
Another huge favorite with my eighth-grade students, The House of the Scorpion by Nancy Farmer, is sure to get your reluctant reader dying to read. It's one of my favorite books I ever taught (along with A Wrinkle in Time) and had even my hesitant readers absolutely enthralled (and begging to read the sequel). Although it may take a chapter or two for your child to be hooked, trust me—they will be. 
The House of the Scorpion is a great primer into dystopian fiction, but it's also set up a little differently than a normal dystopia (but I won't say more about this, because spoilers). 
Living in a futuristic North America in what was once Mexico, young Matt knows he's different from other children. In fact, most people consider him lower than a beast. 
But to El Patron, lord of a country called Opium, Matt is the means to eternal life. For Matt to truly live his own life, his own way, the only hope is for him to escape the clutches of El Patron, and escape the land of Opium for good.
Beset on all sides with multiple dangers, Matt's story of escape, hope, and acceptance is surely one to grip the imagination of your tween or teen. Farmer's excellent world-building and top-notch scientific topics on what constitutes human life will most definitely have your young reader delving deep into meaningful topics. Not to mention the superb suspense!
Bonus: No movie (yet), but there is a fantastic sequel called The Lord of Opium.
Awards: Newberry Honor, National Book Award
The Little Prince
The Little Prince by Antoine Saint-Exupery is a definite classic for your young readers and a beautifully poetic book that makes me cry time and time again.
In the book, the narrator is a pilot who has crashed in the Sahara Desert and is trying to fix his plane when out of nowhere, a little prince appears and asks him to draw a sheep.
"In the face of an overpowering mystery, you don't dare disobey." Thus begins the narrator's story with the little prince, who tells of his fantastical journey from planet to planet, each of which is inhabited by one single adult.
Not many books in the world have captured the imagination of both children and adults like The Little Prince, which also includes original art by the author.  
Bonus: A lovely animated film of the book is on Netflix.
Awards: Retro Hugo Award for Best Novella
The Giver
Another popular speculative novel taught in middle schools, Lois Lowry's The Giver is a perfect gateway to dystopian fiction for your young readers if they are new to the genre. 
This essential speculative classic follows the story of twelve-year-old Jonas, who lives in a seeming utopia in the future where there is no war, no pain, no hunger. There is no poverty, no need, no want. Everything is provided. Even professions are chosen for the citizens.
But when Jonas is chosen as the community Receiver of Memory, he realizes the "utopia" he lives in is not everything it seems. Through The Giver, Jonas strives to find what has been lost in this society and the strength to do the right thing, both for himself and his community.
Bonus: There is a great film version starring Jeff Bridges (the Dude himself), Meryl Streep, and Taylor Swift.
Awards: Newbery Medal
The Martian Chronicles 
When talking about classic sci-fi authors to get your kids hooked on reading, Ray Bradbury of course comes to mind.  America's favorite storyteller has been captivating generations of speculative fiction fans, myself included.
A series of connected stories, The Martian Chronicles is at once a poetic yet gruesomely realistic portrayal of humans' overcoming desire to invade, conquer, and destroy.
As the Earthmen colonize Mars to escape a planet with no future, they begin to take over, commercializing and depleting its resources. Over time, they silently destroy the ancient, mysterious Martian civilization, only to discover that Mars is beginning to conquer them—the humans.  
This is a great book for high school students or upper-level middle school readers, but older students would better appreciate and understand the content.
Bonus: A beloved 1980 miniseries of the book is available, starring Rock Hudson. 
Awards: None, but that doesn't mean it isn't amazing!
Mrs. Frisby and the Rats of NIMH
Another must-read classic for elementary-age readers, Mrs. Frisby and the Rats of NIMH by Robert C. O'Brien tackles both the ethics and morality of medical experimentation on animals as well as the importance of family and community. I think every kid who grew up in the eighties who read this darkly eerie yet beautifully hopeful fantasy suddenly had to rethink their Send a Mouse to College donations. 
Mrs. Frisby, a widowed mouse with four children, must move her family to their summer location immediately or they will all die—but her youngest son is very ill with pneumonia, making their move impossible. To save her family, Mrs. Frisby partners up with the rats of NIMH, who are a special breed of rats with extraordinary intelligence. The NIMH rats come up with a brilliant solution to Mrs. Frisby's problem, and in turn, she helps them.
Fraught with suspense, secrets, and delightful illustrations, this classic is sure to help create lifelong readers out of your little ones.
Bonus: There is a fantastic 1982 animated film that is now widely considered a classic. 
Awards: Newbery Medal
Charlie and the Great Glass Elevator
Well, I think it's safe to say most kids and adults alike have either read Roald Dahl's beloved classic Charlie and the Chocolate Factory or have seen one or both of the movie versions, both of which are also amazing.
So I'm not going to recommend it, because, been there, done that, am I right? Let's look at Charlie and the Great Glass Elevator instead, the second book in the Charlie Bucket book series.
Instead of a classically whimsical fantasy like Chocolate Factory, readers instead blast off on a whimsical sci-fi tale in this one, with Charlie, his family, and of course the one and only Willy Wonka heading to space in the glass elevator. 
Once in space, they discover that The American Space Hotel has opened, and it's full of the nastiest, most murderous creatures in the universe: the Vernicious Knids. Only Charlie, with the help of his kooky partner Willy Wonka, can stop the Vernicious Knids from destroying everything.
Bonus: Netflix has partnered with the Roald Dahl Story Company to turn a few of the author's books into animated series, including The Great Glass Elevator.
Awards: Surrey School Award, Nene Award
The Voyage of the Dawn Treader
C.S. Lewis is definitely another author on the must-read list for children and adults of all ages. Lewis and his contemporaries like Tolkien helped shape the speculative genre. 
Again, since most children and adults have at least experienced the first book (or movie) in the series, The Lion, The Witch, and the Wardrobe, I felt I needed to add instead my personal favorite of the series, the ethereal and achingly beautiful The Voyage of the Dawn Treader.
When I say achingly beautiful, it's the extraordinary descriptions of the world Lewis painstakingly created that still stay in my head all these years after. In fantasy, setting is everything, and Lewis is indeed a masterful world-builder.
In book five in the series (when read in internal chronicle order), Prince Caspian travels with Lucy and Edmund, the last of the Pevensie children who are still young enough to go to Narnia. Caspian, now King Caspian, embarks on a sea-voyage on his ship the Dawn Treader, to find the seven missing lords who were exiled by his evil uncle. Caspian is also searching for the eastern edge of the world (Narnia is flat, apparently), where, according to a prophecy, Caspian will "find what he seeks in the utter East." 
A continuation of the classic series, it is just as action-packed and gripping as the first book and will be sure to delight readers of any age.
Bonus: There is a pretty decent movie version from 2010 starring Ben Barnes, which won three awards, including the People's Choice Award.
Awards: None 
The City of Ember
Called "science fiction for those who don't like science fiction", The City of Ember by Jeanne DuPrau is a mysterious and adventurous sci-fi novel that will leave your child scrambling for the next installment in the series. 
Hundreds of years ago, the city of Ember was built underground by the Builders to provide everything humanity would ever need. For a while, it worked, but then everything starts to fall apart—food shortages, diseased crops, and political corruption. When the lights of Ember begin to fail, Ember's continued existence comes into question. 
When two children, Lina and Doon, find an old parchment that hints at a way out, they begin a mission to escape Ember, not just for themselves, but for everyone living there. If only they could decipher the antiquated words on the parchment…
Bonus: You and your kids can watch a 2008 film adaption that includes Hollywood heavy hitters like Saoirse Ronan, Bill Murray, and Tim Robbins.
Awards: A winner of five awards, including the Mark Twain Award 
The Last Kids on Earth
While not the most ground-breaking book on the list, I felt The Last Kids on Earth by Matt Brallier deserved a mention because of how addicting this series is for kids to read! When I was teaching elementary grades, this series was constantly checked out of both the school library as well my classroom library. I definitely recommend it for reluctant readers, as it had most of my students hooked, even the ones who usually didn't enjoy reading much.
A New York Times and USA Today bestseller, The Last Kids on Earth is a fun post-apocalyptic romp full of both thrills and laughter. Who said a zombie apocalypse can't be fun?
Thirteen-year-old Jack Sullivan is living alone in his treehouse, armed to the gills, surrounded by a moat and an endless supply of Mountain Dew and Oreos. But Jack knows that alone he is no match for the ever-rising tide of monsters flooding his town, so he builds a dork-tastic team of his friends, his crush, and a pet monster named Rover to defeat the monsters and their evil leader, Blarg.
With its humor and black-and-white illustrations, this would be a great series for kids who are fans of The Diary of a Wimpy Kid series and graphic novels or comics. This is a perfect mashup of The Diary of a Wimpy Kid and The Walking Dead.
Bonus: There is a three-season animated series on Netflix, voiced by none other than wildly popular Finn Wolfhard (Stranger Things), Mark Hamill, and Catherine O'Hara.
Awards: None