You probably read several picture books when you were little, and had them read to you when you were even littler. There's nothing quite like getting the chance to see a piece of text take visual form right before your eyes. While part of the fun of reading can be to imagine the look of people and places for yourself, I know I was grateful as a child to have access to the authors' specific visions of Maurice Sendak's Wild Things and Dr. Seuss's Whoville.
You may have thought the illustrated fun stopped when you grew into chapter books. But you're in luck! There are plenty of illustrated novels out there that were written with an adult audience in mind. Not only that but there are also graphic novels—comics that have the length and sophistication of books. If your eyes have been hungry for more than just text on a page, here are some illustrated and graphic novels that will provide a veritable feast.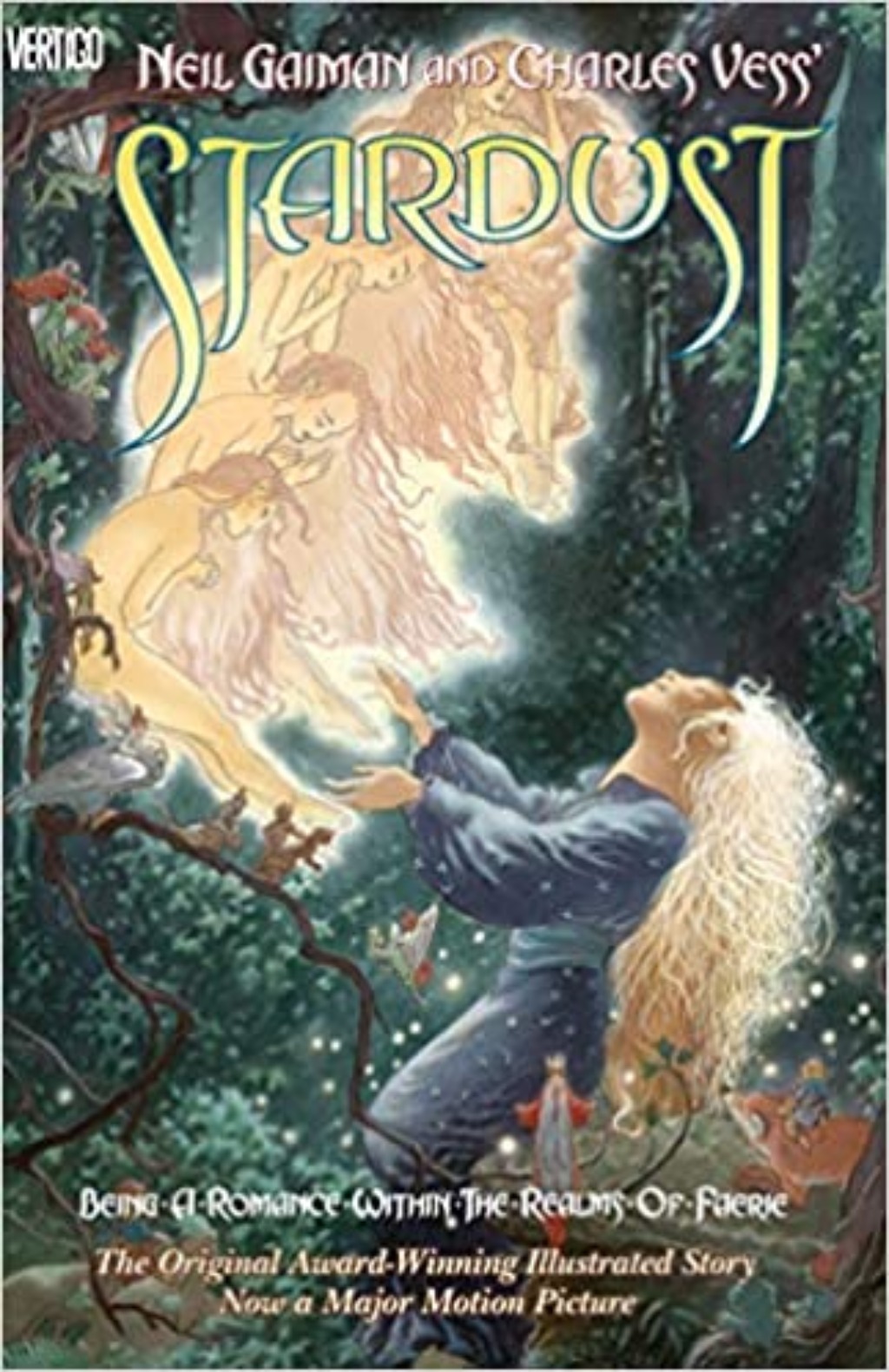 1) Stardust by Neil Gaiman and Charles Vess
In the small village of Wall, young Tristran Thorne falls for the beautiful but distant Victoria Forrester. In a quest to win Victoria's love, Tristran journeys beyond the Wall that serves as the boundary between his village and the magical realm of Faerie to acquire a fallen star and bring it home to her. When he finds a woman in place of the hunk of rock he expected, the two of them embark on an adventure far beyond a humble farm boy's wildest imaginings.
Neil Gaiman first conceived of the idea of Stardust in 1991 when he saw a falling star in the Tucson desert and thought, "What if it wasn't a falling star, it was a girl and what if she had a broken leg and had no desire to be dragged half way across the world and presented to anybody's would be fiancée." He dragged his Sandman collaborator, Charles Vess, out of a party and Vess immediately agreed to illustrate it. Gaiman has said that a lot of what he wrote only exists since he thought, "Wouldn't it be fun to see Charles drawing so-and-so."
Many years later, it certainly is very fun to see how Vess drew various iterations of "so-and-so" throughout this wildly imaginative fantasy novel. His illustrations have a beauty and elegance that suit the fairy-tale nature of the story perfectly. A lot of editions of Stardustnowadays are just the text without any pictures, but I highly recommend seeking out the original illustrated edition.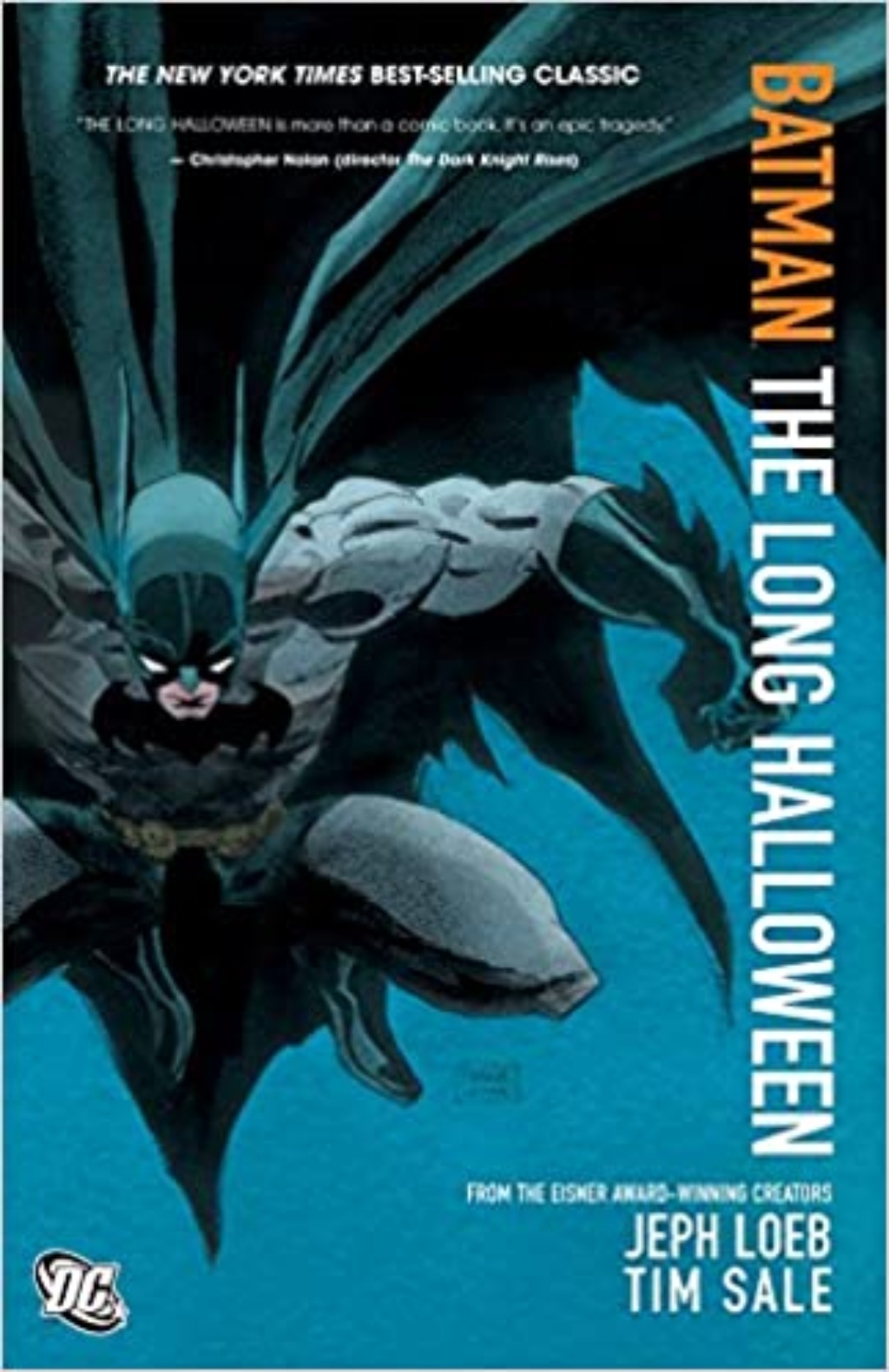 2) Batman: The Long Halloween by Jeph Loeb and Tim Sale
There's a killer terrorizing the streets of Gotham who takes down each new victim on a holiday. Along with the new District Attorney Harvey Dent and Lieutenant James Gordon, Batman races to figure out the killer's identity before the next holiday rolls around and another life is lost. As the mystery plays out, we also see the events that lead to once-virtuous Harvey Dent's transformation into deadly Two-Face.
Drawn from the early days of Batman's crime-fighting career, The Long Halloween is regarded by many to be one of the greatest Batman stories ever told. It focuses not just on Bruce Wayne, but the whole of Gotham city and its nefarious network of villains. Gotham's crime families take center stage and their level of corruption shows why the city needs a hero like Batman who is able to work outside the law. Harvey Dent's descent into madness is also exquisitely done—it's no wonder that this graphic novel served as a major inspiration for arguably the best Batman film to date, The Dark Knight. The 2011 edition of the graphic novel even includes an introduction from Christopher Nolan and David Goyer, the director and screenwriter of the film.
Tim Sale's dynamic illustrations do this exciting story justice, and then some. His use of vibrant color and shadow make the graphic novel's action scenes come to life before your eyes. Even if you're not much of a Batman or comic book fan, this particular graphic novel is well worth your time.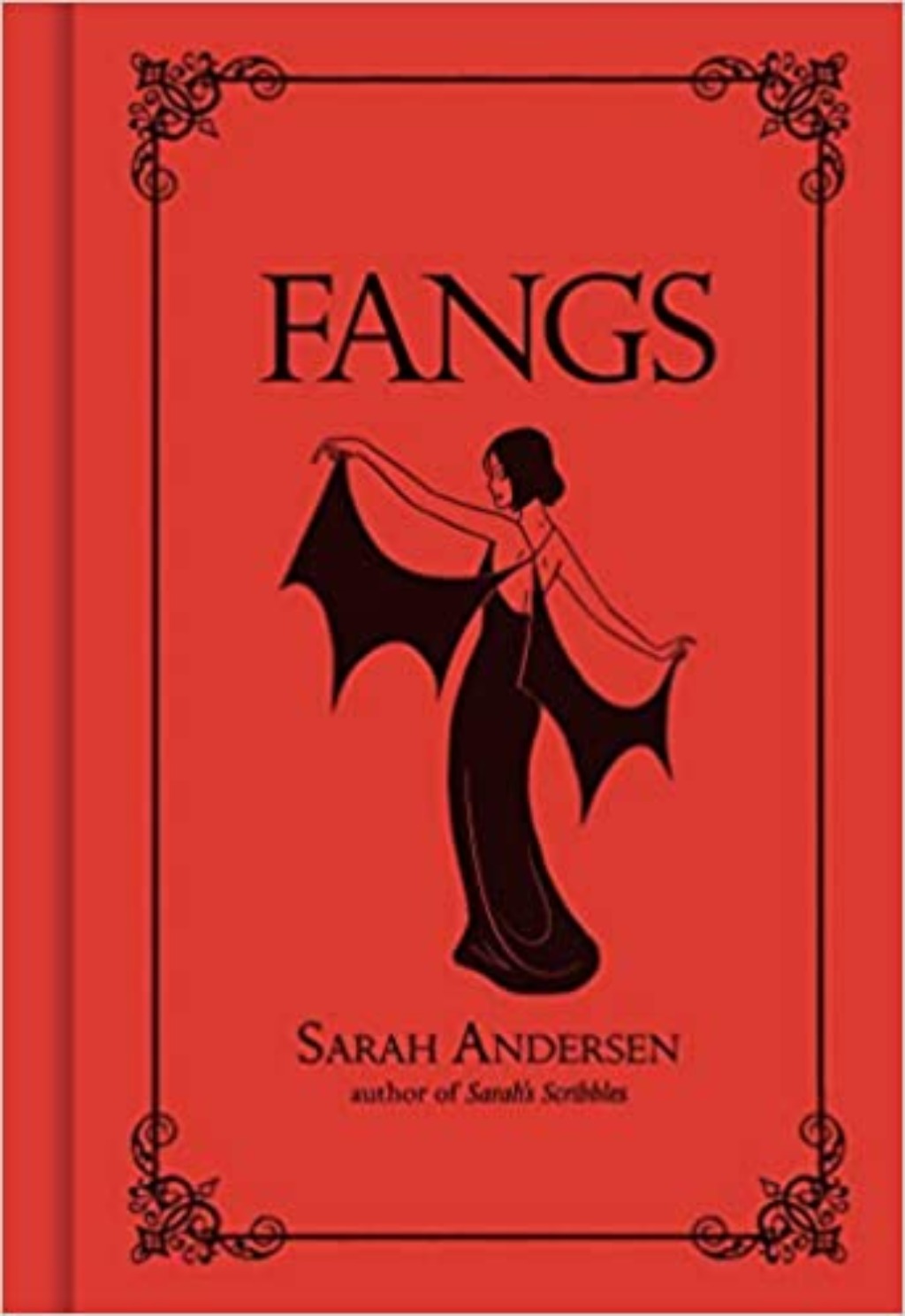 3) Fangs by Sarah Andersen
In her three hundred years of life, vampire Elsie has never managed to meet the right guy. That all changes when one night at a bar, she encounters a charming werewolf named Jimmy. The two bond over their shared love of horror movies and novels and come to adore each other's odd quirks. They also see each other through rough spots like their respective avoidance of the sun and monthly transformations.
Rather than having a continuous plot, this supernatural love story is told in short comics that serve as snapshots of Elsie and Jimmy's life together. Despite revolving around creatures like a vampire and werewolf, the central relationship in Fangs is in many ways deeply realistic. We watch Elsie and Jimmy follow their compatibility into a love affair despite the fact that their lifestyles are so different. They adapt to each other's strange habits in the way that any couple with a solid foundation of love would.
Though Sarah Andersen's mega-popular webcomic Sarah's Scribbles shows off her considerable artistic skill, the full extent of her talent is on display in this hilarious and incredibly sweet graphic novel. Elsie and Jimmy's expressions and mannerisms make them instantly likable and relatable. Andersen originally posted this story online, but the graphic novel includes 25 exclusive comics.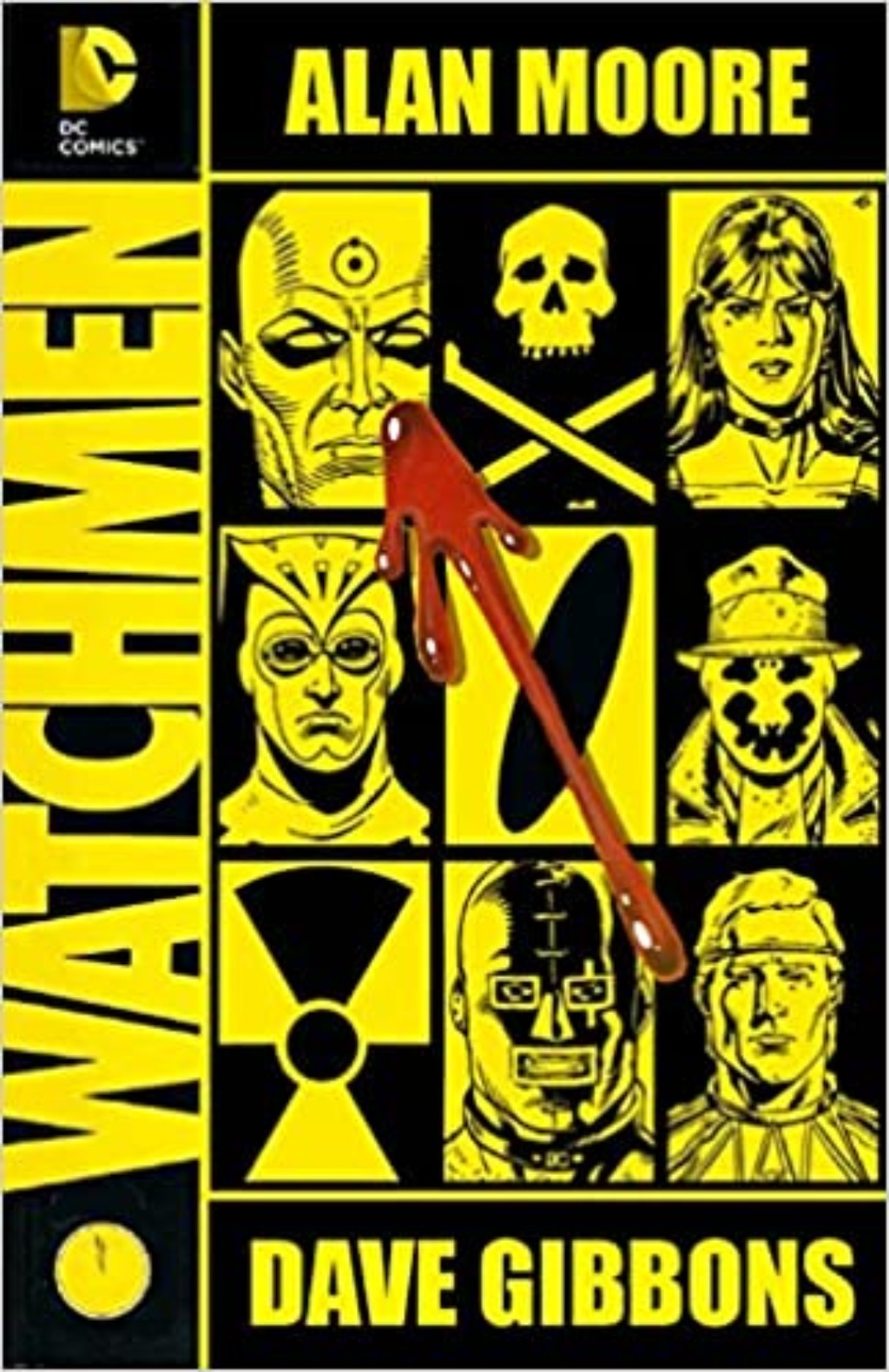 4) Watchmen by Alan Moore and Dave Gibbons
It's the mid-eighties in an alternate world where superheroes helped win the Vietnam War and Richard Nixon is president. In the attempt to solve the murder of fellow superhero The Comedian, Rorschach uncovers a global conspiracy. He is reunited with heroes like Nite Owl, Dr. Manhattan, the Silk Spectre, and Ozymandias, and they must all decide where the line between good and evil lies.
In 2005, Time book critics Richard Lacayo and Lev Grossman made a list of the 100 best novels written in English since Time Magazine launched in 1923. Watchmen was the only graphic novel included in the list. Once you've read the book, it will make perfect sense to you that it is regarded as not just one of the best graphic novels of all time, but as one of the best stories ever told, period. Rorschach is a fascinating character, as psychologically thought-provoking as the inkblots he's named after. The graphic novel's world is fully fleshed out with every detail of its alternate reality carefully considered.
Dave Gibbons' masterful illustrations capture Watchmen's world perfectly. Relying dominantly on secondary colors gives the world a grittier, moodier feel than you'll find in most comics. Even without the words, this graphic novel's pictures would show you that this isn't the shiny, glossed-over environment where most superheroes live—instead, this reality is full of ugly things like gory violence, selfishness, and compromised morals.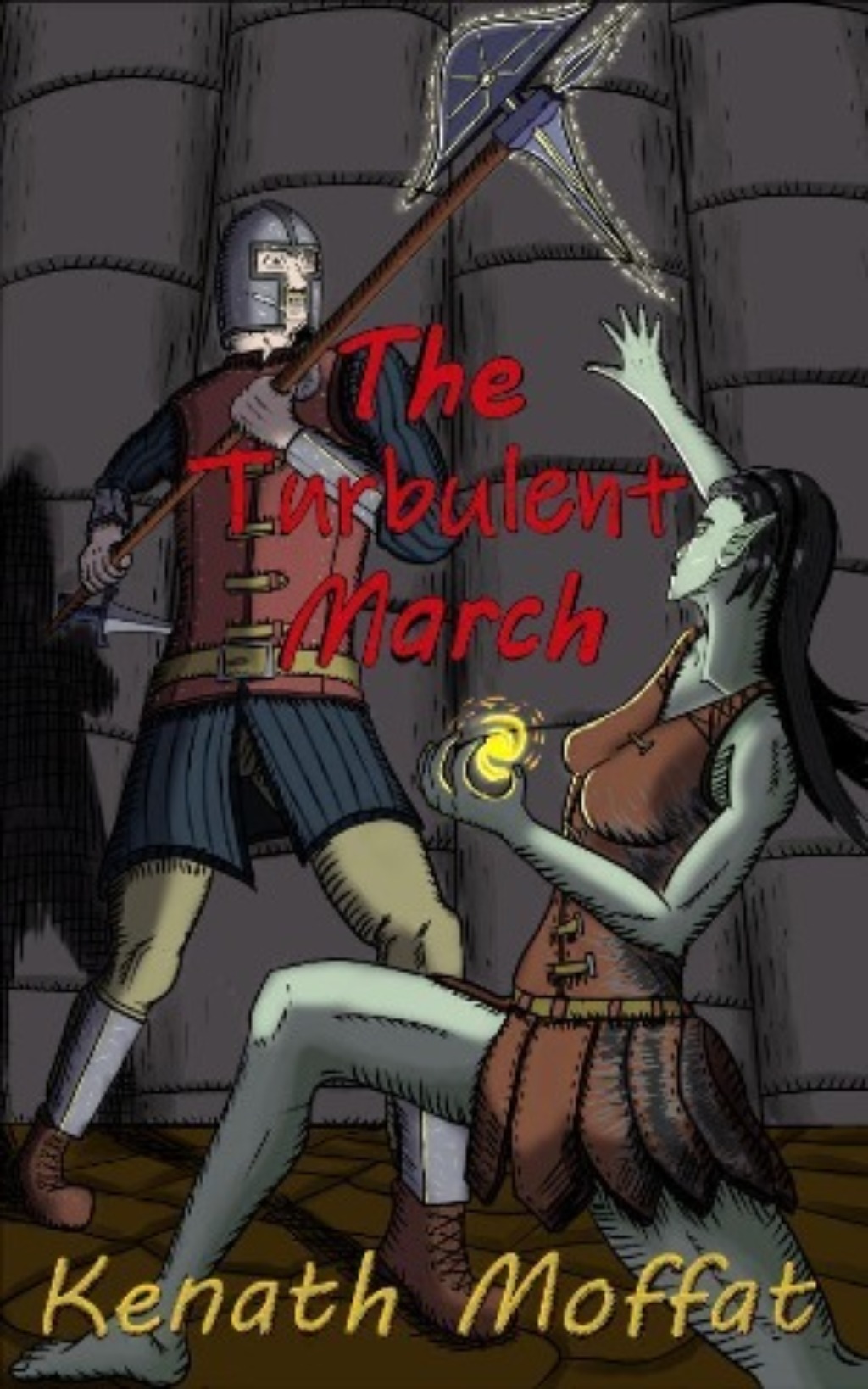 5) The Turbulent March by Kenath Moffat
This tale follows the beginning of Rhunal the she-orc's adventuring career. Raised as a slave, but trained as an archmage's apprentice, she escapes during a chaotic break-in of her home. As a means to escape the town, she joins a departing adventuring party desperate for members. Thrown into a quest far beyond her level, she must rely on her experienced human companions and learn the job quickly. And soon she will realize that this once impersonal job will strike closer to her past than she realized.
This illustrated fantasy novel includes some wonderful writing and a strong female lead. Rhunal is brave, determined, and easy to root for. Her dedication to learning magic is also extremely admirable. This story would be enjoyable enough on its own, but what makes it even better are the lovely illustrations that pop up every few chapters. Through these pictures, we get a better sense of Rhunal's unique appearance and magical world.
Lucky for you, you won't have to head to Amazon or a bookstore to read this one. The Turbulent March is available right here on Fictionate.Me! Even better, you can read the first 14 chapters for free.