International Women's Day, founded as a day to celebrate women's achievement, raises awareness against bias and takes an actionable stand for equality. For 2021, IWD dares us to challenge: challenge the status quo and bring about real change.
Women throughout history have been challenging the status quo for hundreds of years. It is no different in the world of literature, with scores of female science fiction and fantasy writers who have dared to challenge the norms of the genre.
There is no doubt women have had an enormous impact on modern speculative fiction. Especially in the last decade or so, women have especially cornered the market of the sci-fi and fantasy genres. If you browse the shelves of your local bookstore (or the virtual bookshelves of Amazon), you'll find many of the bestsellers are written by fierce, new voices of the 21st century. These women are determined to change the science fiction and fantasy landscape with inclusive characters, diversity, and representation that reaches far beyond gender. 
As part two of our Women's History Month series, we are showcasing some bright, independent women in science fiction and fantasy for International Women's Day who are working to change and redefine the genre, some of whom may have fallen below your radar. 
Below you'll find a list of powerhouse female science fiction and fantasy authors to keep you celebrating Women's History Month all year long.
Mishell Baker
Female fantasy author Mishell Baker has challenged the norms of what it means to be a heroine in her 2016 Tiptree Award Honor Book Borderline, which was also named a novel of the year by Barnes and Noble. Baker, who has been diagnosed with Borderline Personality Disorder, brought to life a heroine with the same disorder to brilliantly explore mental health issues in an urban fantasy setting.
Becky Chambers
Teacher and science fiction author Becky Chambers has challenged the sci-fi genre with her unprecedented novel A Closed and Common Orbit, which was shortlisted for the Hugo Award in 2017 for defying genre stereotypes. The novel, which tells the tale of a genetically engineered orphan and sentient AI of a ship housed in the same humanoid body, was applauded for its treatment of the themes of acceptance and identity.
Kameron Hurley
Publishing for the last ten years, award-winning female sci-fi author Kameron Hurley is no stranger to critical acclaim. Hailed as one of the most important voices in the genre by critics and sci-fi greats alike, Hurley has made an impact on the genre with her novels that look at gender identity against a backdrop of gritty, war-torn landscapes. She has won two Hugo Awards, and the Locus Award for works such as The Worldbreaker Saga fantasy and the space opera The Stars are Legion.
Erika Johansen
Novelist Erika Johansen has been compared to sci-fi dystopia queen Suzanne Collins for her tough female characters and bleak futuristic landscapes. Her books, such as Queen of the Tearling and its sequel, Fate of the Tearling, have garnered praise for their themes of women's empowerment and feminism in YA fiction. Actress Emma Watson recently signed on to produce and star in a movie adaptation of the novel.
Aditi Khorana
Author Aditi Khorana has made a mark on the genre with her representation of alternate identities in her science fiction marvel Mirror in the Sky and romantic fantasy The Library of Fates. Khorana weaves her sci-fi and fantasy tales with Indian folklore and mythology. Her stories revolve around diverse Indian-American heroines, who have so far have had minimal representation in both the sci-fi and fantasy genres.
Ann Leckie
Winning the mighty quartet of the Arthur C. Clarke, Nebula, Hugo, and British Science Fiction Awards, American Ann Leckie has established herself as a 21st-century sci-fi scribe with nods to influences such as Ursula K. LeGuin and Iain M. Banks. Her award-winning space opera Ancillary Justice has defined itself as a hallmark of the genre, while also being a trail-blazing, contemporary work. Leckie refuses to identify her characters by gender, raising excellent questions for readers to ponder about sexual and gender identity.
Malindo Lo
Chinese-American Malinda Lo has challenged the ideas of what inclusion and representation mean in her groundbreaking lesbian reboot of Cinderella, which garnered many award nominations such as the Andre Norton Award and the Mythopoetic Award. Lo's thrilling sci-fi novels Inheritance and Adaptation have had a significant impact in the fantasy genre, also running a website that helps promote inclusion and representation in YA literature.
Nnedi Okorafor
With an HBO show in the works with executive producer G.R.R. Martin, Nnedi Okorafor has already proven herself as a formidable voice in the fantasy and sci-fi genres. She is especially considered noteworthy for her remarkable ability to intertwine culture into her work, bringing in details of fantasy, sci-fi, and magical realism against an African backdrop. Her 2011 masterpiece Who Fears Death won a World Fantasy Award for Best Novel.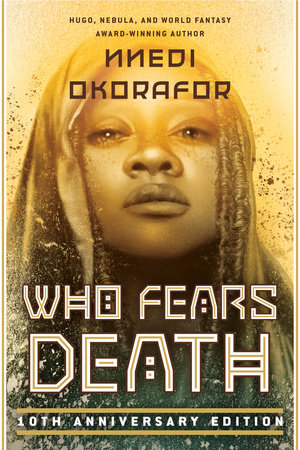 Nisi Shawl
A prolific short story writer, Nisi Shawl exploded onto the scene in 2016 with her unique novel Everfair, a steampunk dystopia weaved in the fabric of both sci-fi and fantasy. The novel tells the history of an alternate African Congo which discovers steam energy years before the rest of the world and was a finalist for the Nebula Award in 2016.
Sofia Somatar 
Somali-American author Somatar exploded onto the sci-fi scene and wowed critics and readers alike with her stunning debut A Stranger in Olandria and its follow-up, The Winged Histories. Somatar brilliantly weaves together feminism, rebellion, and anti-colonialist themes into breathtaking fantasy landscapes, winning both the British Fantasy Award and the World Fantasy Award for her contribution to the genre. 
Join us at Fictionate.Me next week for a look at part 3 of female trailblazers in the world of sci-fi and fantasy.