For part three of my series on women in speculative fiction for Women's History Month, we will be looking at a collection of female writers who have turned their writing talents into more than just best-selling books. These women have transformed their words into businesses, some worth millions, by expanding their work beyond just novels. They offer merchandise, courses, writing advice, artwork, and even music. Some have also gone on to write screenplays for adaptations of their best works.
The term "authorpreneur" has been floating around in the blogosphere, and for good reason: writing has become big business. What is an authorpreneur, you may ask? It is an author who has learned the ins and outs of marketing, technology, and publicity, as well as gaining legal and entrepreneurial skills to stay self-employed in the world of writing.
The following female sci-fi and fantasy authorprenuers have deals with the biggest publishing houses, but they don't have to rely solely on their publishers for money. Read ahead to see how these women have created their own empires as both writers and entrepreneurs.
Maggie Stievater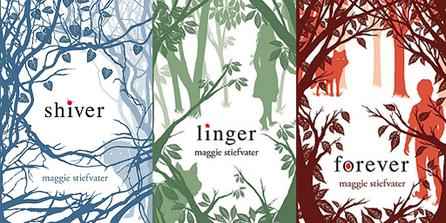 New York Times best-selling author Maggie Stiefvater has become synonymous with her magical, dreamy, yet raw and gritty young adult fantasy novels. With her wildly popular Wolves of Mercy Falls and The Raven Cycle series, she has skyrocketed to both wealth and fame as an urban fantasy powerhouse. 
Yet Stievater is more than a novelist—she has successfully cornered the market on what it means to be a self-employed artist, making a name for herself with her writing website, her paintings (shown in galleries all over the world), her music (featured on Soundcloud), and a series of tarot cards she gorgeously illustrated herself as companions to The Scorpio Races and The Raven Cycle series. 
Stiefvater offers a novel-writing seminar on her website for $49.95 as well, which also helps her boost her brand awareness and revenue stream while giving priceless advice to hardworking writers. Stievater is an inspiration to multi-talented writers everywhere, proving that money can be made on more than just your books. 
Cassandra Clare 
Another huge name on the urban fantasy author list is Cassandra Clare, author of The Shadowhunter Chronicles, different sets of series in the same multiverse that focus on the lives of the Nephilim (half-human, half-angel) warriors who protect humankind from demons on Earth. 
Besides The Shadowhunter Chronicles, she has two other notable series: The Magesterium Series (with Holly Black) and The Sword Catcher Series. Clare has not stopped at selling 50 million copies of her books, however. In 2013, a film version of The City of Bones was released, starring Lily Collins, Lena Heady, and Jonathan Rhys Meyers. Three years later, Freeform adapted the series into a successful teen action drama called Shadowhunters, with Clare serving as head writer on the series.
The Shadowhunter Chronicles has also spawned many spin-off books, including beautifully illustrated graphic novels and a stunning series of tarot cards. The author has a link to her shop on her website, where she sells delightful merchandise and jewelry based on the Shadowhunter multiverse. Clare also offers writing advice (for free!!) on her website as well.
Charlie Jane Anders
Science fiction author Charlie Jane Anders has won numerous awards for her work, including the Hugo, Nebula, and Crawford Awards for her novel All the Birds in the Sky, as well as a Lamda Literary Award for her contribution to transgender literature.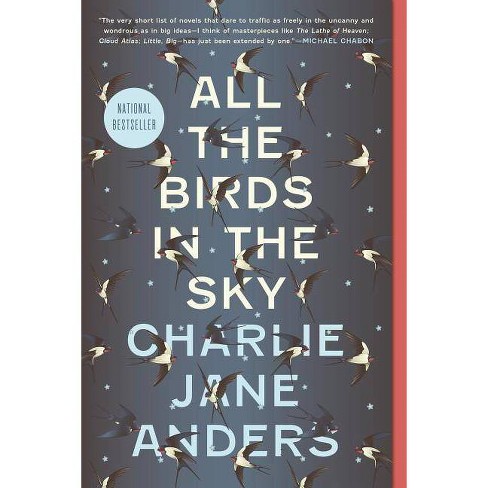 Expanding her business beyond her stunning novels and short stories, Anders organizes the monthly event Writers With Drinks. This reading series in San Francisco eschews the hushed, dignified literary readings of eras past, instead creating raucous, lively cabaret nights for authors of all genres to read and share their work while enjoying cocktails (events have been recently canceled due to COVID, however).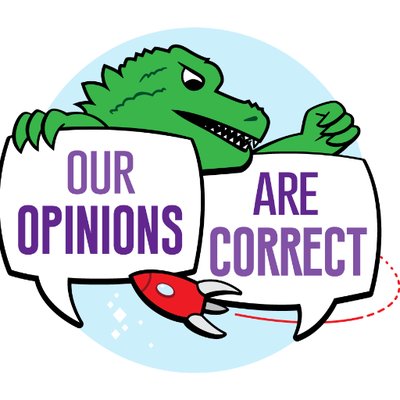 Anders is also a founding editor of sci-fi website io9.com, and host of the podcast Our Opinions Are Correct, a Hugo Award-winning podcast that explores science, science fiction, and futurism. She is the creator and publisher of Other Magazine, has a writing advice column for budding authors, and she is an inspirational TED speaker. With all of her expertise, success, and creativity, Anders is definitely an inspiration to authorprenuers everywhere.
V.E. Schwab
A household name with her lush, genre-blending novels such as Shades of Magic, V.E. Schwab is a prolific author of more than a dozen fantasy books for young adults and children. Schwab, who also publishes under Victoria Schwab, has signed a historically significant $1 million book deal with Tor Books to continue her iconic Shades of Magic series. 
Schwab has also expanded into film, with her novel Shades of Magic being adapted into a show for Sony Studios, and City of Ghosts is in production with Searchlight. Actor Gerard Butler's production company is producing her newest novel, The Invisible Life of Addie LaRue, with Schwab heading up the scriptwriting.
Lydia Kang
If Lydia Kang isn't on your TBR (to be read) list, she is definitely one you want to add. 
Even with over a dozen novels to her name, Lydia Kang still doesn't consider herself a full-time author. Kang is, instead, a practicing physician who just happens to write amazingly detailed, historically accurate Victorian-era gothic mysteries and thrilling science fiction. 
Her best-selling occult mystery Opium and Absinthe was named the "Best Historical Fiction of 2020" by CrimeReads, and her science fiction novels like Toxic and Control have also captured the attention of other big media outlets like Publisher's Weekly and Booklist.
Besides earning income as a doctor and a writer, she has gained a reputation as a medical consultant, helping writers provide medically accurate details in their works of fiction. She also publishes articles in medical journals such as The Annals of Internal Medicine, contributes to anthologies, and writes poetry and non-fiction medical texts. To say she is a diverse writer is an understatement.
Kang also writes articles on her website for authors on topics such as writing strong female characters, how to write historical fiction, and what diversity means as an author of color. 
All of these incredible female authorprenuers are inspirations for creators everywhere, helping us tap into our own potential and unique talents to create a sustainable, enjoyable lifestyle for ourselves through our art.
Come back next week for the final installment of Fictionate's Women History Series!